Executive and Professional English - Individual Intensive Course (I40)
Home ›
Courses ›
English ›
Executive and Professional English - Individual Intensive Course (I40)
Program Description
Designed for your needs. Specialisms from A-Z.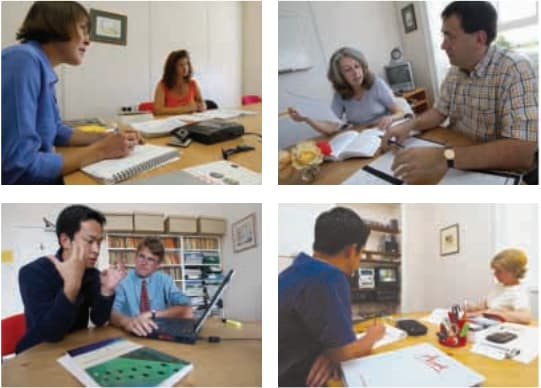 Individual Intensive Courses
Individual intensive courses provide the most personal, tailor-made and individually-designed programmes of English language training offered by Accent.
Course Content
The course content on an individual programme is exactly what the course participant wants! The trainers will advise but, in the end, the decision is with the participant. On an ndil.idual programme, you can study both General and also Specialist English. General English can include work on accuracy and fluency in speaking, listening, reading and writing or any one of these. It can focus on communicative ability or it can concentrate on accuracy in understanding or reading English for individual needs. Specialist English can include many different areas of work — all areas of Business, for example, or Professional areas such as Medicine, Law, Advertising, Pharmaceuticals, Engineering, etc. In addition, work on specific skills such as Meetings, Negotiations. Presentations, Telephoning or Report Writing can be trained on individual courses — as part of a wider plan or as a specific focus for a one-week programme.
Course Periods
Individual courses are intensive and hard work. They are intended for short periods of study. The normal course period is two or three weeks. We would not recommend longer than four weeks and usually one week is not quite enough — unless you are a good level and you do an 150 course.
Starting Dates
Individual Intensive Courses begin every Monday of the year except for Christmas.
Course Prices 2017
| | | |
| --- | --- | --- |
| Course Number | Description | Per week |
| I40 | This is the usual individual intensive programme – which is the most popular with our course participants. The course is for 40 hours of training per week from 09.00 to 17.00 Monday to Friday. We consider that this course produces the best progress of any of our courses. This is the format on which Accent built its reputation and it remains our recommended course for most needs. | £2500 |
Optional Pre / Post Course Package
Description
Price £
Face-to-Face, online training programme

6 x 50-minute sessions before UK

4 x 50-minute sessions after UK
£400
Accommodation
| | |
| --- | --- |
| Executive Home Stay Accommodation | Per week |
| High-Quality Accommodation. Room with private bathroom, breakfast and evening meal from Monday to Saturday (lunch with trainers) and all meals on Sunday. | £325 |
Booking Fees
| | |
| --- | --- |
| Description | Price per Booking £ |
| Added to each booking to cover administration time and costs | £110 |
Please Note:
Courses start every Monday throughout the year.
The School is closed between Christmas and New Year.
Course prices do not include accommodation.
The minimum age for Accent courses is 21 years.
Prices in euros are quoted on request.
Accent reserves the right to change these prices.
Included in Course Price
All Accent courses provide a complete package. Everything is included so that the only additional money needed is pocket money.

The courses include:
Transfers between Exeter and Accommodation
Lunch with trainers every day of the course*
Full social programme*
Initial diagnostic assessment
Final report and advice for the future
Daily Transport to/from Accent by Accent cars
Refreshments during the day
All materials and equipment
Course design
Membership of Accent Alumni
The number of hours per week includes lunch and breaks as these are always with trainers and are planned as an integral part of the course. Contact hours, in fact, always exceed the number of hours indicated.

Note*: Course I20 is a half-time course and is intended for those who would like a lighter course and less work. Therefore the price for I20 does not include lunches or social programme.
Accent International's UK Centre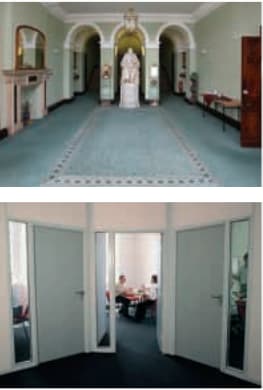 Accent's courses in the UK take place at Bicton College in the beautiful county of Devon in South W est England.

Bicton College was built in the early 18th century and is the former home of Lord Clinton. It stands in a private park of 200 hectares and is reached by a long tree-lined avenue. The building is surrounded by formal gardens, trees, flowers and fields and at the front is a large lake.

It is now a fully-equipped training centre, providing modern technology and facilities for participants travelling to Accent from all over the world.

From the entrance lodge along the only avenue of monkey-puzzle trees in Europe, past the lake and through the trees, you enter the collonaded main door.

As you pass the statue of Lord Clinton and ascend the stairs with their chandelier and stained glass windows you arrive at Accent' s Executive Suite of offices and training rooms.
Accommodation, Lunches and Transport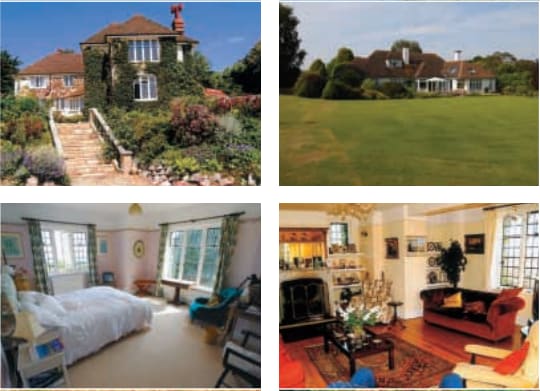 At Accent we offer three types of accommodation.

Executive Home Stay

We strongly recommend Executive Home Stay. These are the beautiful homes of English professional people. You have a bedroom with private bathroom and have breakfast and evening meal every day and lunch on Sundays. The food and accommodation are both of a very high standard. In addition, you are welcomed into an English home. This means that your total immersion in English is complete because before and after your course you are surrounded by English.

Hotels

Some participants prefer to stay in a hotel and we understand this. We work with several hotels and can arrange rooms from 1 star to 4 stars.

Self-catering

If you wish to travel with your family, we can provide accommodation in a house, cottage or apartment.

Lunches

An essential part of Accent's courses is the lunch programme. All participants have lunch with trainers in a selection of pubs/restaurants. This is an important part of the course programme and so is included in the price.

Daily Transport

Every morning and evening all participants are transported by Accent people-carriers between their accommodation and the college.
Social Programme, Travel and Administration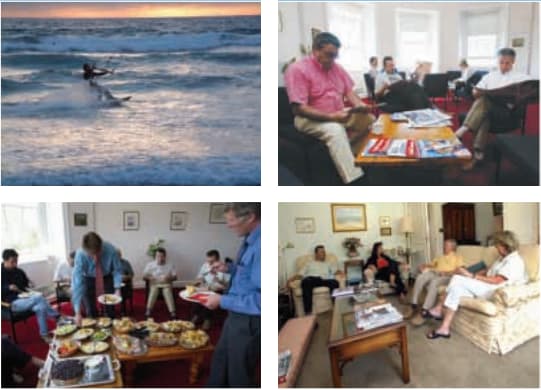 Social Programme

Accent organises a social programme as part of each course. Every week there is an evening activity and every Saturday there is a full-day excursion.

Evening activities can include: Classical Music, Theatre, Jazz, Cinema, Golf, Bowling, Tennis, Fishing, Dinners, Coastal Drives, Barbecues etc.

Saturday Excursions can be Dartmoor National Park, Exeter and Plymouth, King Arthur and Cornwall, The English Riviera, the East Devon World Heritage Coast, Boat Trips, Bath and Wells, Castles and Croquet etc.

The cost of the social programme is included in the price of the course.

Travel to Accent

Exeter airport is becoming more international every year with direct flights from Paris, Amsterdam, Geneva, Dublin, Malaga, Alicante, Faro, Avignon, Nice etc. Many of our course participants connect in Paris or Amsterdam to fly on to Exeter, which is only 20 minutes from Accent. Alternatively, Bristol and London are not far away. Transport from Exeter to your accommodation is free. All other transfers are charged at cost price.

Administration

When you book a course at Accent, you must complete an application form and needs analysis. This can be done online from our website or by using the form with this brochure. W e need this information to plan your course and organise your accommodation.
Last updated Apr 2018
About the School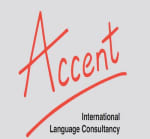 Accent was founded in 1988 as a specialist consultancy and English language training organisation for Companies, Executives, Managers and Professionals. Since then, we have worked closely with corpora ... Read More
Accent was founded in 1988 as a specialist consultancy and English language training organisation for Companies, Executives, Managers and Professionals. Since then, we have worked closely with corporate clients and individuals from all over the world to provide training solutions for language problems and help them to exploit the opportunities which are available on a global scale.
Read less