Program Description
¡Bienvenido a Paraguay! Paraguay is a landlocked nation perfect for anyone who loves the outdoors and nature and who wants to learn more about history. Visiting Paraguay and experience all that this beautiful country has to offer!
Glance
Scholarships Available
385 - Holcomb & Farnell Foreign Study Fund
378 - The Grand Forks Scheels Scholarship
368 - YFU Community Grant
384 - YFU Financial Aid Fund
Age Requirement
May 1, 2000 - July 31, 2003. Volunteer program: May 1, 1992 - July 31, 2000.
Students who do not meet this age requirement or will graduate from high school before the start of their program will be considered for admission on a case-by-case basis.
Language: Guarani and Spanish. Previous Spanish language study is not required but is recommended. Orientation upon arrival is conducted in English. Spanish language classes are available for students wishing to participate in the volunteer program.
Host Family Placement: Students are typically placed in small towns, but can be placed anywhere throughout Paraguay.
Pastimes: The most popular sport in Paraguay is futbol (soccer). However rugby, volleyball, tennis, and basketball are also popular among Paraguayans!
Volunteer in Paraguay!
Students 18 - 26 are encouraged to apply for the Community Service Program in Paraguay! Students have the opportunity to live with a host family while also partnering with a local nonprofit to assist in community service efforts such as social work, education, childhood & adolescence, biology, and health. Students are encouraged to state their area of volunteering interest in their application so we are able to place them with an organization that meets their interests. We ask that applicants for this program are high school graduates, and while there is no formal language requirement, applicants should be willing to learn Spanish during the intensive Spanish classes that take place during the first two weeks of the program. This program offers students an incredible experience to immerse themselves in a culture while also building their resume!
Gap Year Abroad
Paraguay is willing to evaluate overage students for a gap year. The traditional academic programs are also available as gap year abroad options. Learn more about other gap year programs. On this program, students will still attend a local high school and are expected to demonstrate motivation to succeed in their schooling.
Academic Programs
While in Paraguay you will stay with a carefully selected host family and be immersed in the culture. Part of your experience will be:
School: Students in Paraguay attend school from the time they are 3 until the age of 18 when they complete their third and final year of high school. YFU exchange students may be placed in either a public or private school.
Extracurricular Activities: Many Paraguayans love spending time outdoors hiking through the mountains, rainforests, and visiting natural waterfalls. Students are encouraged to get involved in any extracurricular activities offered by their host school or local community, which include clubs and sports.
Special Program Offers: YFU Paraguay offers cultural trips for students while on the program for an additional fee. Students may also have opportunities to travel with their host families or with YFU on organized trips during school breaks. Students will find out more about these excursions and how to sign up when they arrive in Paraguay.
Tuition includes
Placement with a carefully selected host family
Enrollment in a local Paraguayan high school
Airport transfers
Domestic and international travel
All pre-departure and post-arrival orientations
Pre-program support by trained YFU staff
Support from a YFU Paraguay Area Representative while on program
Comprehensive insurance
Additional Costs: Program tuition does not include personal spending money. YFU Paraguay recommends that students plan for about $150 for every month that they are on the program.Please note that students may be required to purchase their school uniforms and textbooks if necessary. Students may also need to pay an additional compulsory school fee if applicable. YFU will check with families before officially enrolling students in a school that requires an additional fee.
Additional Information
Orientations: All students applying for the semester or year program must be available for a mandatory 3-day National Pre-Departure Orientation, which usually takes place in mid-July. This orientation is a required part of the program aimed at preparing students for their experience overseas. All students will participate in a one-day local pre-departure orientation in May or June. Upon arrival in Paraguay, students will attend another orientation with all YFU students participating in the program. This orientation is conducted in English and is meant to give an introduction to the country, customs, and things to expect while in Paraguay. You will also participate in a 2-week training course in which you will learn not only Spanish language skills, but also practical lessons about Paraguay by visiting museums, malls, stores, and other places around the city! All orientation costs are included in program tuition.
Visa Information: Information about visas will be provided upon enrollment. To learn more about the process you can refer to the Paraguayan Embassy page here:https://py.usembassy.gov/
Application Deadlines: The application deadline for all winter and spring departure programs (January-March) is October 1. The deadline to apply for scholarships is December 1. The deadline for all fall departure programs (June-September) is March 15. Programs can fill up before the deadline, so we encourage early submission!
Last updated Jan 2018
Keystone scholarship
Discover the options our scholarship can give you
About the School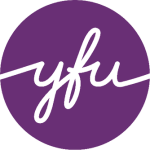 YFU's distinctive brand of cultural exchange opens minds and hearts, enables learning that transforms lives, and ultimately helps to make us citizens of one world. While it is true that all travel bro ... Read More
YFU's distinctive brand of cultural exchange opens minds and hearts, enables learning that transforms lives, and ultimately helps to make us citizens of one world. While it is true that all travel broadens perspective and exposes the traveler to new experiences, YFU's programs transform who you are and permanently change the way you see.
Read less