Program Description
Uruguay offers picturesque scenery of beaches, dunes, and large lagoons. Experience the intimate beauty of Uruguay, where the people are warm and the land is welcoming. You'll enjoy getting to know the people of this small but unique country!
Glance
Scholarships Available
385 - Holcomb & Farnell Foreign Study Fund
378 - The Grand Forks Scheels Scholarship
314 - The YFU Americas Scholarship
368 - YFU Community Grant
384 - YFU Financial Aid Fund
Age Requirement
Fall departure: April 1, 2000 - August 1, 2003. Spring departure: January 1, 2000 - January 1, 2003. Summer departure: April 1, 2000-August 1, 2003.
Students who do not meet this age requirement or will graduate from high school before the start of their program will be considered for admission on a case-by-case basis.
Language: Spanish. Previous language study is not required. Families in the north may also speak Portuñol.
Host Family Placement: Throughout Uruguay in small cities (up to 30,000 people), medium-sized cities (31,000-125,000 people), and the countryside. Students are rarely placed in metropolitan areas.
School: March to November, with summer vacation from December through February.
Trips: Optional educational trips are available for an additional fee to year and semester students.
Summer Program
Discover Uruguay
On this summer program, students live with a local volunteer host family in metropolitan Montevideo and immerse themselves in Uruguay's unique culture. Students are enrolled in a Spanish language course at Academia Uruguay, spending their mornings in class before participating in afternoon extracurricular or cultural activities. During the final week, students will get a chance to put their Spanish to the test by going to a local high school in Montevideo. YFU Uruguay also organizes regional cultural activities that include visiting a traditional ranch, attending carnivals and football matches, and experiencing all that Uruguayan culture has to offer!
Academic Programs
While in Uruguay you will live with a carefully selected host family and attend a local high school. Whether you stay for a year or semester, you're sure to make lifelong friends! Part of your experience will be:
School: As a student, you will choose a track of studies such as biology, science, humanities, or liberal arts. Courses within the tracks are generally compulsory. School placement in a private school is possible, and students may be required to wear a uniform. Expectations of students it high, so it will be very important for students to take studies seriously.
Extracurriculars: Uruguayan schools rarely offer extracurricular activities. However, YFU students are encouraged to get involved in their communities by joining local clubs, teams, and other activities in their towns.
Optional Excursions: YFU Uruguay offers a lot of rich opportunities for you to experience South America through optional cultural activities available at an additional cost. These options could include a trip to Iguaçu Falls, a trip to Buenos Aires and Colonia, an outdoor adventure camp in the Cordoba Highlands, an outing to Crows' Creek, or a weekend at the hot springs in Salto. Students also have the option of attending a 6-day YFU summer camp in La Paloma in December, during which they enjoy Uruguay's most spectacular beaches by visiting a variety of seaside nature resorts. More information about all of these optional cultural expeditions will be offered at the arrival orientation in Uruguay.
Orientations: All students applying for the semester or year program must be available for a mandatory 3-day National Pre-Departure Orientation, which usually takes place in mid-July. This orientation is a required part of the program aimed at preparing students for their experience overseas. All students will participate in a one-day local pre-departure orientation in May or June. Upon arrival, students attend a four-day orientation where they learn more about life in Uruguay and work on their language skills. To kick off the program, students also attend an intensive Spanish language course, from which they receive a certificate of completion from YFU and a final grade. Year students participate in a mid-year orientation, and all students will participate in a three-day re-entry orientation in order to reflect on their experiences and prepare for reverse culture shock.
Tuition includes
Placement with a host family
Enrollment in a local Uruguayan high school
Airport transfers
Domestic and international travel
All pre-departure and post-arrival orientations
Pre-program support by trained YFU staff
Support from a YFU Uruguay Area Representative while on program
Comprehensive insurance
Program tuition does not include personal spending money. YFU Uruguay recommends that students plan for about $150 for every month that they are on the program.
Application Deadline
The application deadline for all winter and spring departure programs (January-March) is October 1. The deadline to apply for scholarships is December 1. The deadline for all summer or fall departure programs (June-September) is March 15. Programs can fill up before the deadline, so we encourage early submission!
Last updated Jan 2018
About the School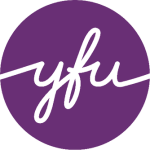 YFU's distinctive brand of cultural exchange opens minds and hearts, enables learning that transforms lives, and ultimately helps to make us citizens of one world. While it is true that all travel bro ... Read More
YFU's distinctive brand of cultural exchange opens minds and hearts, enables learning that transforms lives, and ultimately helps to make us citizens of one world. While it is true that all travel broadens perspective and exposes the traveler to new experiences, YFU's programs transform who you are and permanently change the way you see.
Read less