A-levels in
A LEVEL INTENSIVE
Acorn House College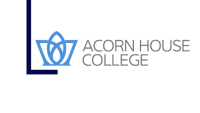 Scholarships
Explore scholarship opportunities to help fund your studies
Introduction
The A-Level Intensive course is designed to accommodate students who have not attained the result required by their preferred university, have moved to the UK from other countries, or had an interrupted education. Students studying the A-Level intensive course will cover two years of content in a single year and undertake extensive examination preparation. To support their studies, the students will undertake independent study sessions each week to ensure that they carry out sufficient independent learning following their academic targets and work set. The course promotes the development of critical skills such as reasoning, research, and independent thought.
Personal development is an integral part of the A-Level Intensive course. Students will learn about a myriad of topics, including, but not limited to, healthy living, managing finances, and stress management. Through the Thinking into Character (TiC) program, students are encouraged to change their minds to overcome barriers and reach success. Additionally, the college will introduce students to the subject of careers to help them identify their future goals and, more importantly, a path to reach them.
SUBJECTS
BIOLOGY
BUSINESS STUDIES
CHEMISTRY
ECONOMICS
MATHEMATICS
PHYSICS
PSYCHOLOGY
Other subjects are available on consultation: Sociology, History, English Literature, Further Mathematics, Government, and Politics. ICT provision and social, moral, spiritual, and cultural topics will be built into subject syllabi.