Associate of Applied Science in
Associate of Applied Science in Culinary Arts Management
Ancilla College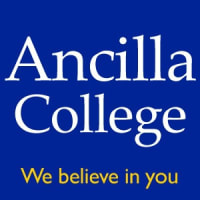 Scholarships
Explore scholarship opportunities to help fund your studies
Introduction
We built a dining hall and student life center with a teaching kitchen in 2016. You could be among the first class in our new culinary arts program. The A.A.S in culinary arts management prepares Ancilla students for successful careers in a growing field. Professional cooks work in restaurants, resorts, hotels, hospitals, and corporate headquarters. Being a chef, for many people, is the first step into building a business in food service or resort management. You'll find chefs in private homes, aboard cruise ships, and as vendors in high-end food trucks.

Courses Available with this Major
Intro to Professional Cooking (CRT 101)
Basic Food Preparation (CRT 102)
Sanitation and Safety (CRT 103)
Intro to Food & Beverage Industry (CRT 104)
Intro to Pastry & Baking (CRT 105)
Menu Planning & Design (CRT 106)
Inventory Control & Purchase (CRT 107)
Intro to Vineyards & Beverages (CRT 108)
Regional & International Cuisine (CRT 109)
A La Carte I (CRT 210)
A La Carte II (CRT 211)
Restaurant Layout and Design (CRT 212)
Garde Manger (CRT 213)
Culinary Externship (CRT 299)
What are my career options with this program?
Professional chef
Food preparation technician
Line cook
Baker
Food safety inspector
Restaurant manager
Sous chef