Diploma in
DIPLOMA OF BEAUTY AND SPA PRACTICE
Australian National College Of Beauty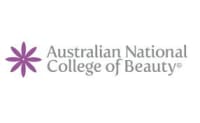 Introduction
Students will enjoy a collaborative learning environment to maximize engagement. Graduates of this course will be capable of incorporating new technologies and innovations into their professional practice and making a meaningful contribution to the industry. By studying the Diploma of Beauty and Spa Practice, you will have the option upon completion to upgrade your qualifications to a bachelor's degree. The Bachelor of Health Science (Aesthetics) is an innovative program that delivers high-quality training and provides a strong foundation in health science, coupled with a clinical focus on preventative anti-ageing and wellness protocols.
At Torrens, we focus on your future career. Our teachers are industry professionals, and our Success Coaches work closely with students. You'll have guidance to navigate studying, build personal and professional skills, and work towards your dream career.
You don't have to have your future career mapped out – you'll have a wealth of choice, including:
Beauty Therapist
Make-up Artist
Business Development Manager (Cosmetics)
Spa Therapist
Salon/Spa Manager
We offer hybrid courses that combine online and on-campus study, allowing you to fit study around your lifestyle. And our 'Flipped Classroom' method means you learn in a meaningful way. Not by listening passively but by doing: interactive exercises where you apply what you learn.
LEARNING OUTCOMES:
Demonstrate an understanding of salon practice, industry trends, business fundamentals, and professional ethics concerning the Beauty/Spa industry;
Demonstrate the practical application of skills and capabilities required to provide a range of Beauty/Spa treatments to an accepted industry standard;
Identify and respond to a range of treatment variations requiring solution-based thinking and discretion in approach.