Associate of Arts in
Associate of Arts in Elementary Teacher Education for Transfer (AA-T)
Berkeley City College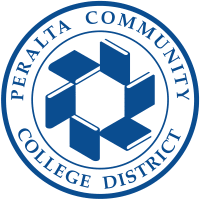 Introduction
Berkeley City College's Elementary Teacher Education AA-T is an interdisciplinary program that meets state guidelines in order to prepare students to begin their path toward becoming elementary school teachers. According to the Employment Development Department, elementary school teachers are among the top twenty-five "occupations with the most job openings" in California, with new jobs opening annually.
Students who successfully complete the AA-T in Elementary Teacher Education earn specific guarantees for transfer to the CSU system: admission to a CSU with junior status and priority admission to a CSU campus and to a program or major in Education or a similar major. Students transferring to a CSU campus will be required to complete no more than 60 units after transfer to earn a bachelor's degree.
Students are required to complete 60 semester units that are eligible for transfer to a California State University, including
(1) the California State University General Education – Breadth Requirements and
(2) 54 semester units with a grade of C or P or better in the major and an overall minimum grade point average (GPA) of at least 2.0 in all CSU transferable coursework.
Program Outcome
Students who complete the program will be able to:
Analyze models and methods of effective teaching, especially in relation to the needs of a diverse student body.
Apply effective strategies for teaching.
Write strong essays.
Describe and teach basic concepts in number systems.
Describe basic concepts in the humanities, social sciences, and sciences, and apply them to teaching at an elementary level.
Curriculum
Recommended Course Sequence
You can use the following pattern to complete an Associate in Arts in Elementary Teacher Education for Transfer Degree. This is only one possible pattern. If you wish to earn an associate degree, you must participate in the Student Success Program (Matriculation), which includes assessing academic skills and developing a Student Education Plan (SEP) with a Counselor. This plan will map your sequence of courses to help you complete your degree regardless of the semester you begin classes.
1st Semester/Fall
Child Growth and Development
Public Speaking
Introduction to the Field of Education
History of the United States to 1877
Elective
Total Units 15
2nd Semester/Spring
Introduction to Art History
Introductory General Chemistry
Composition and Reading
Real Number Systems
Total Units 14
3rd Semester/Fall
Critical Thinking
World Regional Geography
Introduction to Geology AND Lab
World History to 1500
Government and Politics in the United States
Total Units 16
4th Semester/Spring
Introduction to Biology
Composition and Reading
Introduction to Physics
Elective
Total Units 15