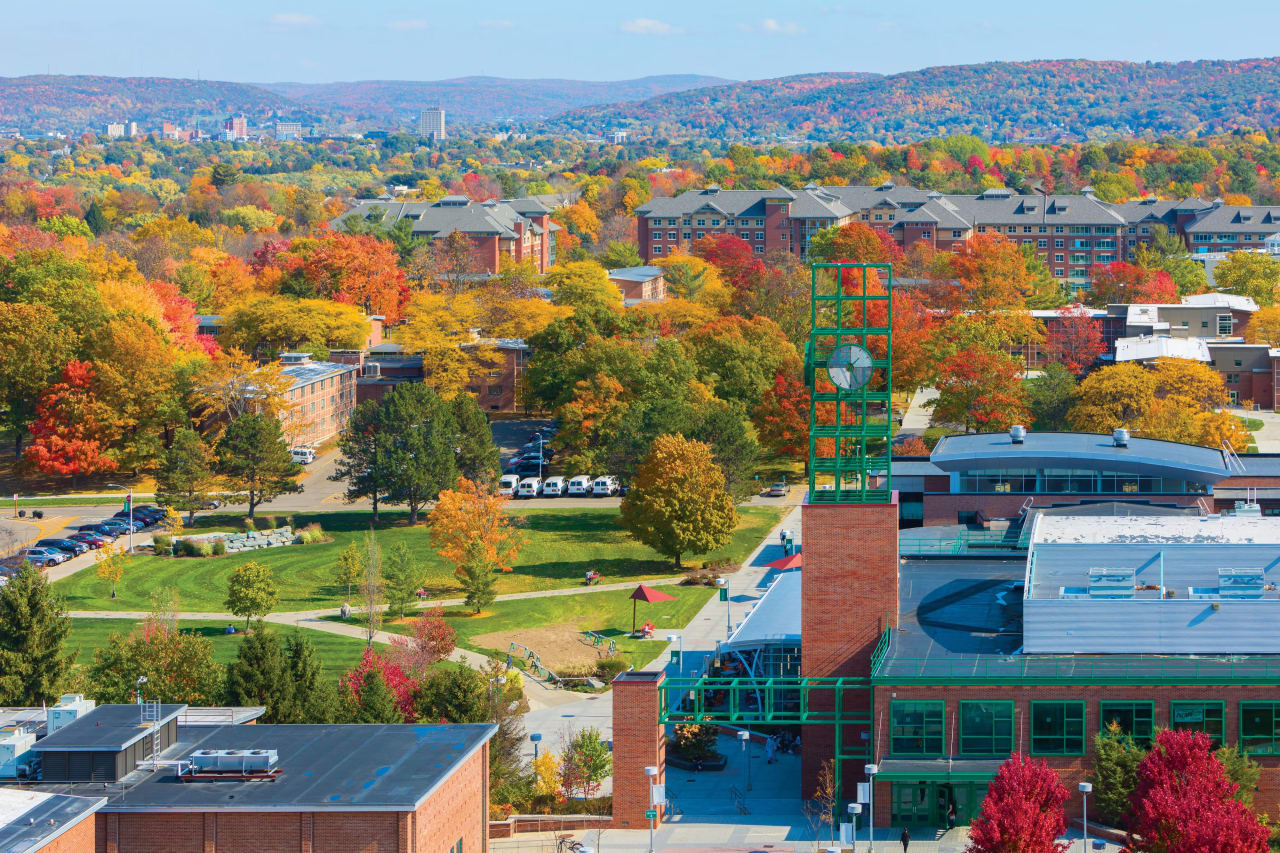 Sustainable Engineering (Minor)
Binghamton University, State University of New York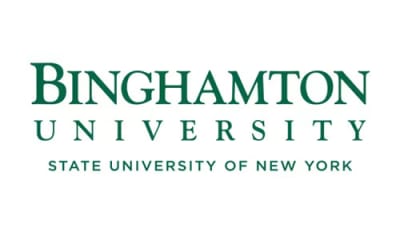 Key Information
---
Campus location
Binghamton, USA
Application deadline
Request info
Earliest start date
May 2024
* for new York state residents | for out-of-state residents and international residents - $26,160
Introduction
The first-year Engineering Design Division program integrates engineering fundamentals and engineering communications in a year-long program that includes three hands-on engineering projects in the Engineering Design and Engineering Communications courses.
The program is unique in its design to integrate the many components that ensure the success and employability of our students and gives individual attention to students through small classes and labs.
Students learn about the different engineering disciplines in Watson College through presentations by faculty from those departments. There are opportunities to meet with individual faculty as a student makes the decision about their engineering major.
There are lectures that focus on engineering fundamentals theory in support of the engineering projects as well.
Students often meet with industrial leaders to talk about real-world applications and skills needed in today's workforce.
Scholarships and Funding
Students of exceptional achievement may be selected upon admission to Binghamton for one of three types of significant four-year scholarship commitments: President's Scholarship, Provost's Scholarship and Dean's Scholarship. There is no application process; awards are competitive and vary in amount. Full-time enrollment and minimum grade-point-averages are required to maintain eligibility.
Curriculum
For engineering majors only.
Students must be admitted to the minor.
The program director must approve the declaration of this minor.
Students must earn a GPA of 2.0 or better in all required courses.
Courses (excluding prerequisites) used to fulfill requirements for the major cannot be used as courses satisfying requirements for a minor.
The courses may be used to fulfill Gen-Ed requirements.
Prerequisite Courses
Must be completed before declaring minor:
Math
MATH 224 - Differential Calculus
MATH 225 - Integral Calculus
MATH 226 - Integration Tech & Application
MATH 227 - Infinite Series
Chemistry
CHEM 111 - Chemical Principles
Or
CHEM 107 - Gen Chem I CHEM/BCHEM Majors
CHEM 108 - Gen Chem II CHEM/BCHEM Majors
Physics
PHYS 131 - Gen. Physics I(Calculus Based)
Required Courses (not including pre-requisites)
Core sustainability engineering
EDD 305 - Intro to Sustainable Eng & Des
EDD 306 - Eng Sustainable Energy
EDD 307 - Ecology for Engineers
Required electives
Three 3-credit or 4-credit hour courses must be selected from at least two departments.
At least two of the elective courses must be at the advanced undergraduate level (i.e., 300 or 400).
Courses required within a student's major other than elective courses CANNOT be used as courses satisfying requirements for the minor.
All courses with the approval of the department and instructor.
Courses shown are the currently approved by departments
Departments may add or remove courses in the future
Students MUST double-check with each corresponding department when selecting courses. Students are responsible for prerequisites.


BME 201 - Intro to Biomedical Eng
BME 203 - Biomed Modeling Numerical Meth
BME 213 - Biomolecular Engineering
BME 303 - Bio-fluid Mechanics
BME 313 - Biomaterials
BME 318 - Biomechanics
BME 340 - Bioinformatics & Biostatistics
BME 413 - Biomedical Transport Phenomena
BME 442 - Nanotechnology & Drug Delivery
BME 463 - Bioprocess Engineering
BME 472 - Experimental Design & Stat Anyls
BME 483 - Tissue Engineering
BME 499 - Undergraduate Research
BIOL 355 - Ecology
BIOL 373 - Ecol. Principles & Application
BIOL 379 - Biology&Conservation of Birds
BIOL 441 - Molecular Ecology Laboratory
BIOL 452 - Cultural Evolutionary Theory
BIOL 455 - Principles Ecosystem Ecology
BIOL 459 - Biogeography
BIOL 472 - Tropical Ecology&Conservation
BIOL 476 - Population Ecology
ECON 331 - Environmental Economics
EDD 310 - Sust Eng in Envi & Soc Context
EDD 320 - Engineering and Climate Change
EECE 432 - Physics & Tech of Solar Cells
EECE 496 - Industrial Internship
EECE 497 - Independent Study
EECE 499 - Undergraduate Research
ENVI 101 - Humans & Ecological Environ
ENVI 149 - Environmental Ethics & Policy
ENVI 201 - Humans & Physical Environ
ENVI 312 - Environmental Law & Policy
ENVI 325 - Ecological Agriculture
ENVI 327 - N'Tl Hist Of Nature Preserve
ENVI 342 - Environmental Hydrology
ENVI 361 - Freshwater Wetlands Ecology
GEOG 101 - Introduction to Geography
GEOG 120 - Weather And Climate
GEOG 121 - Physical Geography
GEOG 221 - Global Climate Change
GEOG 222 - Earth's Surface Processes
GEOG 232 - Economic Geography
GEOG 233 - Urban Geography: Race And Place
GEOG 234 - Urban Geog: Global Linkages
GEOG 235 - Intro. to Urban & Reg. Plan
GEOG 239 - Environmental Planning/Policy
GEOG 335 - Legal Aspects Of Planning
GEOG 336 - Envir Hlth: Race/Class Disparity
GEOG 341 - Water Resources Plng & Mgmt
GEOG 345 - Urban Planning Analysis I
GEOG 352 - Population Geography
GEOG 422 - Biogeography
GEOG 445 - Urban Planning Analysis II
GEOL 112 - Oceanography
GEOL 115 - Global Change: Geologic Perspt
GEOL 120 - Energy Geology
GEOL 416 - Hydrogeology
GEOL 465 - Environmental Measurements
GEOL 470 - Geochemistry
ME 397 - Independent Study
ME 437 - Energy Engineering
ME 443 - HVAC
ME 496 - Industrial Internship
ME 497 - Independent Study
PHYS 449 - Intro To Global Geophysics
PLSC 112 - Cultural Forces In Wrld Politics
PLSC 113 - Intro To Comparative Politics
PLSC 300 - Political Psychology
PLSC 319 - Issues In World Politics
PLSC 408 - Conflict Management&Resolution
PLSC 441 - Political Economy
ISE 320 - Optimiz & Operation Research I
ISE 497 - Independent Study