Associate of Arts in
Associate of Arts in ECONOMICS
City College Of San Francisco - all 11 locations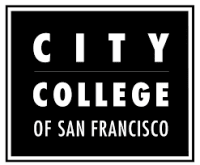 Scholarships
Explore scholarship opportunities to help fund your studies
Introduction
Economics provides the necessary insights for the individual to effectively understand and analyze the increasingly interrelated national and international economic world of today.
Economics is a major that can be used in many fields. Graduates learn how to effectively communicate and think critically in many contexts, such as the workplace, social settings, community events and interpersonal situations.
Economics trains students in the skills of conceptual analysis and argument comprehension, construction, and evaluation.
Explore Potential Careers
Studying Economics can lead to a variety of different jobs or career paths. Below are just some of the many options you will have!
Corporate Business roles
Law
Medicine
Government
Non-profits
International relations
Academic roles