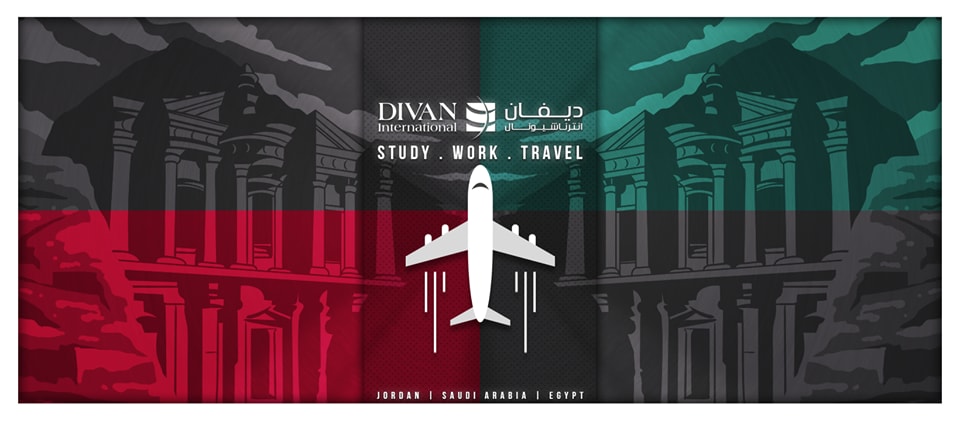 Welcome To Divan International: An Easy Place To Improve Your Communication Skills In the English Language.
We are one of the leading cultural exchange, educational, training and travel institute in the Arab World. Our goal and mission has always been, and remains, to increase global understanding by building and strengthening communication skills among our graduates with English speaking partners around the world to ease their employment opportunities. We believe in the idea of making university graduates employable whether they are having English partners or not, that's why we're proud to support the work, study and travel abroad program as an essential piece of a well-rounded education.
Work
Divan International will make your Work and Travel USA experience remarkable rather than a complicated one. This is a journey you can't afford to miss.
Study
Studying abroad gives you an avenue to experience the world as your classroom. As a college student navigating a new landscape may open your eyes to culture, history and a new language. Studying abroad is bound to boost your confidence, teach you self-reliance and stretch the parameters of your comfort zone.
Travel
Take advantage of our travel abroad service and learn foreign ways of doing things, a new language, make friends, eat exciting new foods and experience an amazing new atmosphere.
Our Mission
To provide young people with the highest quality of education and training and traveling.
Services to be qualified for job acceptance.
To provide a competitive price for the services rendered to our patrons.
To continue emphasizing excellence at all levels.
To pursue quality in every program we offer for youth.
Our Vision
To be one of the world's high-flying companies recognized for outstanding education and traveling services, through a life-changing program, making education and traveling process convenient, straightforward and more efficient while ensuring our core values in every area.
Divan Programs
NCUK Universities / Worldwide
Australia
Australian National University
University of Adelaide
Monash University
Curtin University
Deakin University
Queensland University of Technology
University of Canberra
North America
University of Alberta
York University
California State University-Humboldt State
California State University-San Marcos
University of South Carolina
Louisiana State University
University of Illinois at Chicago
University of Kansas
Gannon University
Ireland
Dublin City University
Griffith College Dublin
Maynooth University
National College of Ireland
National University of Ireland, Galway
Queen's University, Belfast
Royal College of Surgeons Ireland & Penang
Medical College (RCSI)
University College Cork
University of Limerick
UK
University of Southampton
Kings College London
Goldsmiths University of London
Durham University
University of Hull
University of Sussex
University of Nottingham
School of Oriental and African Studies
University of Central Lancashire
University of Edinburgh
University of Leicester
University of Newcastle
University of Portsmouth
Queens University Belfast
University of Reading
University of Sussex
Royal Holloway University of London
University of Essex
Brunel University
Northumbria University
University of Aberdeen
University of Lincoln
University of Chester
London Metropolitan University
Aberystwyth University
Bath Spa University
Roehampton University
University of Buckingham
City University
Staffordshire University
Swansea University
Teesside University
Regent's University London
Bulgaria
Verna University of Management
Malta
American University of Malta