Associate of Arts in
Associate of Arts in INTERNATIONAL AFFAIRS
Dyersburg State Community College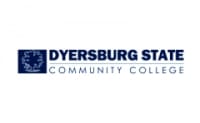 Scholarships
Explore scholarship opportunities to help fund your studies
Introduction
The International Affairs emphasis provides students with various foundational courses in the field of international affairs. The student completes the first two years of requirements leading toward a baccalaureate degree.
To facilitate success in this program, all students should enrol in ORN 1010 - Orientation: Learning to Succeed during their first semester at DSCC.
Requirements for a Bachelor of Arts degree at universities include demonstrated competency in a foreign language at the intermediate level. Community college students are encouraged to attain intermediate-level competency in foreign languages before transferring.
Complete information regarding foreign language requirements at each university may be found on the transfer and articulation websites of the Tennessee Board of Regents and the University of Tennessee Systems. Community college students are encouraged to be familiar with foreign language requirements at the universities and, if applicable, complete the requirements before transferring.