Diploma in
Diploma in Culinary Management
Fanshawe College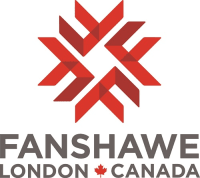 Introduction
Every Chef deserves a quality education that provides a diverse set of skills, opening the doors to endless career opportunities. Fanshawe's Culinary Management program will prepare you with everything you need to be successful in the industry – whether your goal is to work in the finest restaurant kitchens, own a food truck, or start a catering business. This dynamic, two-year diploma program teaches culinary skills and professionalism in an exciting kitchen environment.
Your Learning Experience
Culinary Management is an exciting and creative two-year diploma program designed to develop students' culinary skills and professionalism. In conjunction with many practical labs where students will learn basic and advanced culinary techniques, this program also provides instruction in the areas of food and bake theory, nutrition, entrepreneurship, and kitchen management. Students will obtain Safe Food Handling and Smartserve certifications as part of the program. Upon graduation, students will be prepared to obtain WSET and Prud'homme Beer certifications.
Practical classes are taught in state-of-the-art culinary and baking lab facilities featuring the latest equipment. Gain practical, hands-on kitchen training in our teaching restaurant, The Chef's Table at Fanshawe College, in downtown London. You'll also gain work experience through a five-week field placement in the industry and a large quantity of cooking experience by participating in extracurricular and charitable events throughout the academic year.
Recruiters in the culinary industry visit annually to meet with students. Students may also participate in annual competitions and the program also partners with world-renowned schools in Italy and Switzerland to take part in our international field trips.
Graduates of the program are eligible to study further through pathways to other Fanshawe programs including Nutrition and Food Services Management and Baking and Pastry Arts Management.
Curriculum
Courses
Level 1
Take all of the following Mandatory Courses:
FDMG-1113 ---- Food Preparation 1
BAKE-1021 ---- Bake Practical 1
BAKE-1002 ---- Bake Theory
DEVL-1049 ---- Career Preparation
WRIT-1042 ---- Reason & Writing 1-Tourism/Hospitality
FDMG-1104 ---- Basic Culinary Knowledge
FDMG-1114 ---- Restaurant Production 1
Level 2
General Education - Take a 3-credit General Education elective course.
Take all of the following Mandatory Courses:
FDMG-3043 ---- Food Preparation 2
FDMG-3044 ---- Garde Manger
FDMG-1064 ---- Purchasing & Menu Planning
COMM-3080 ---- Comm for Tourism & Hospitality
MATH-1210 ---- Math for Hospitality
NUTR-1018 ---- Nutrition-Intro
ANTH-1012 ---- Cultural Anthropology
Level 3 - Externship
Take the following Mandatory Course:
FDMG-3001 ---- Externship 1
Level 4
Take all of the following Mandatory Courses:
ENTP-3006 ---- Culinary Entrepreneurship
FDMG-5003 ---- Food Facility Design
HOSP-3007 ---- Numbers for Hospitality
BEVR-3011 ---- Wines
FDMG-3046 ---- Artisanal Cuisine
Level 5
Take all of the following Mandatory Courses:
MGMT-3012 ---- Management Techniques
FDMG-5019 ---- Culinary Knowledge-Adv
FDMG-3045 ---- Contemporary Cuisine
FDMG-5022 ---- Chef's Table
BEVR-1005 ---- Beers, Spirits History & Culture
Add'l Requirement
Take all of the following Mandatory Courses -
Usually taken in Levels 4 and 5
BAKE-3010 ---- Cafe Production
FDMG-3047 ---- Restaurant Production 2
General Education - Electives
Take 3 General Education Credits - Normally taken in Level 2
Program Residency
Students Must Complete a Minimum of 20 credits in this program at Fanshawe College to meet the Program Residency requirement and graduate from this program
Program Outcome
The graduate has reliably demonstrated the ability to:
provide fundamental culinary planning, preparation, and presentation to a variety of food service environments.
apply basic and advanced* food and bake theories and other related theories to all aspects of food preparation.
contribute to the provision of a healthy, safe, and well-maintained kitchen environment and to the service of food and beverage products that are free from harmful bacteria or other contaminants.
apply knowledge of kitchen management techniques, as required, to support the goals of the operation and the responsible use of resources.
apply fundamental nutritional principles to all aspects of food production.
perform effectively as a member of a food and beverage preparation and service team.
apply cost control techniques to food service operations.
apply self-management and interpersonal skills to enhance performance as an employee and team member and to contribute to the success of a food-service operation.
develop ongoing personal professional development strategies and plans to enhance culinary, leadership, and management skills for the hospitality environment.
Career Opportunities
Graduates of Fanshawe's Culinary Management program can expect to find employment as cooks at various levels in a wide variety of food service environments locally, provincially, nationally, and internationally. The training provided throughout the program may eventually lead to career opportunities including:
sous chef
Executive chef
personal chef
corporate chef
nutritional chef
product development chef
food stylist
food service vendor
caterer
food and beverage director
kitchen manager
catering manager
self-employment
food service manager
Here are some examples of career opportunities for graduates of Fanshawe's Culinary Management program:
Sous Chef
Assist the Head Chef with administrative duties and oversee the kitchen brigade. Prepare ingredients and cook meals in a variety of commercial kitchen environments.
Chef Manager
Manage, train, and supervise staff while creating a motivating work environment.
Head Kitchen Chef
Supervise the activities of kitchen staff, including creating menus and maintaining quality control to ensure successful meal service.
English Language Requirements
Certify your English proficiency with the Duolingo English Test! The DET is a convenient, fast, and affordable online English test accepted by over 4,000 universities (like this one) around the world.