GeniusQuestTM Film Academy
GeniusQuestTM Film Academy offers on-campus diploma and certificate courses that are specifically designed to accelerate your career in digital media and entertainment. We offer an inspiring and high-energy environment where you will be mentored by practicing industry professionals and collaborate with peers. You will gain real-world industry experience, playing multiple roles and building meaningful professional connections. You will learn by doing and transform your creativity into practical skills through hands-on, industry-based portfolio projects that will showcase your work to future employers. At GeniusQuestTM Film Academy, you will experience one of Southeast Asia's most unique educational communities with instructors and peers who share your passion. We are the number one choice for aspiring filmmakers to study film in Southeast Asia.
Our Flagship Courses
TQUK Level 5 Diploma in Media Production – Filmmaking Management (RQF)
16 Months, Full Time
TQUK Level 4 Diploma in Media Production – Filmmaking Management (RQF)
6 Months, Full Time
At GeniusQuestTM Film Academy you will learn our hallmark Creative RevolutionTM process of turning creativity and intensity into the practical skills demanded by the competitive world of the digital media industry.
You will direct, film and edit in a high-energy environment, preparing for an exciting career in filmmaking, under the guidance of industry professionals and supportive faculty, who understand what it takes to succeed.
Why Choose GENIUSQUESTTM Film Academy
Here are the top 10 reasons why tomorrow's filmmakers choose GeniusQuestTM Film Academy:
Internationally respected filmmaking mentors
Courses offered entirely or predominantly in English
Full-time diploma and certificate qualifications valued in over 100 countries
Professional production equipment, post-production facilities, in-house studio and screening theatre
Relevant, practical and value-for-money film education
Industry job placements and internships for high achieving students
Collaborative, friendly and inclusive learning environment
Focus on teamwork and people skills for adaptable and creative filmmakers
Individual talent and creativity nurtured
Unique campus locations offering spectacular backdrops and vibrant contexts for student film projects
Focus on Documentary Storytelling
At GeniusQuestTM Film Academy students specialize in documentary-style filmmaking to take advantage of increasing opportunities presented by evolving digital media and platforms for storytelling. In this era characterized by social media, streaming networks and accessible filmmaking equipment, innovative new ways of nonfiction storytelling are emerging at the intersection of documentary and public engagement. The setting of each GeniusQuestTM Film Academy campus offers students a unique cultural and social context to represent local issues and perspectives while maintaining their independent creative and editorial voice.
TQUK Approved Centre
GeniusQuestTM is an approved TQUK centre for Level 4 and Level 5 programs in filmmaking management.
TQUK is the UK's fastest growing Awarding Organization (AO), recognized by the Office of Qualifications and Examinations Regulation (Ofqual) in England and the Welsh Government. As an Ofqual regulated awarding organization, all TQUK qualifications are guaranteed to conform to a high standard. TQUK takes steps to ensure that all centres that offer a TQUK qualification are provided with the support they need to give the best possible service to their learners.
TQUK qualifications are recognized in over 100 countries around the world, opening the door to potential regional and global educational and employment opportunities for graduates of GeniusQuestTM diploma programs.
Next Courses Start September 2020
Career ambitions. Family promises. Personal fulfillment. What are you waiting for? Learn more about our exciting educational experience and hands-on courses. Reach out today to receive information about GeniusQuestTM Film Academy and how you can learn film in Southeast Asia.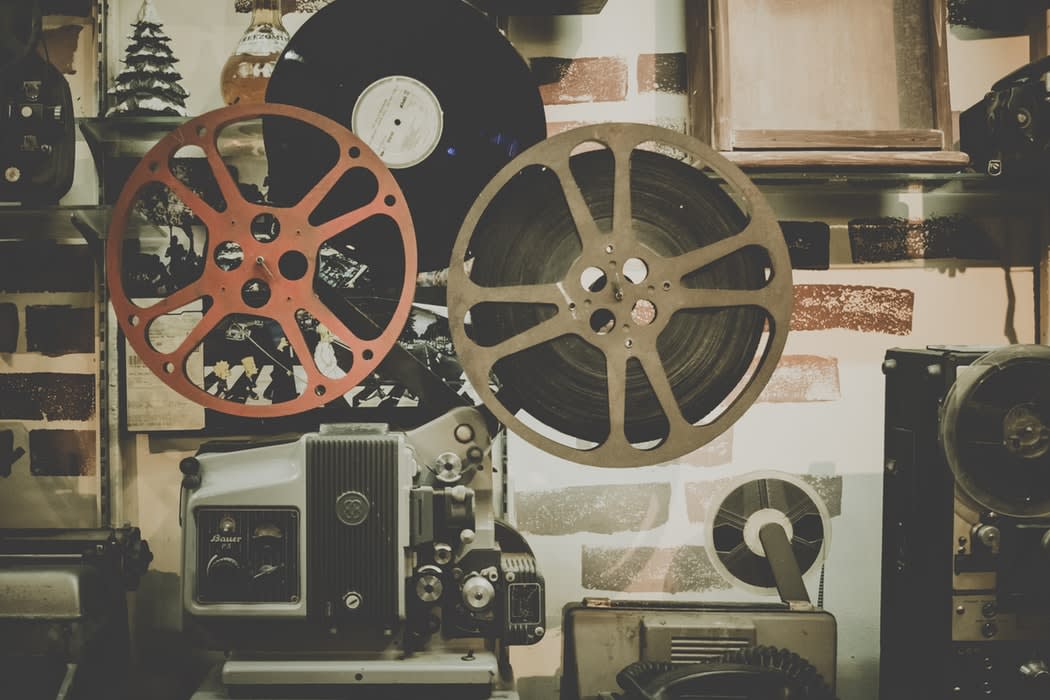 Noom Peerapong / Unsplash
Learn Filmmaking at GeniusQuestTM Film Academy in Thailand
About Ko Samui, Thailand
Lush with tropical forest, fringed with palm trees lined stretches of golden sand, surrounded by pellucid, aquamarine water, Ko Samui is Thailand's second most popular island destination.
Located in the Gulf of Thailand, it is about 700 km south of Bangkok and 80 km from Thailand's southern coast. The third-largest island in Thailand, it is the largest in an archipelago of more than 80 islands that includes the Ang Thong National Marine Park, a kayaking paradise and a day trip from Ko Samui.
Small enough to be circumnavigated in half a day on a motorbike or by car, this island gem nevertheless features such a variety of beaches and activities that it would be impossible to experience everything in a single day. The beaches of Chaweng, Lamai, Taling Ngam, and Natien are bustling beach towns with fabulous resorts, internationally acclaimed restaurants, and world-class entertainment. Activities around Ko Samui include yoga instruction, Muay Thai training, scuba diving, golf and even cooking courses. While there are a few quieter beaches that are ideal for relaxation, particularly those that feature some of the finest five-star resorts in the world, and some that exude old-world charm - such as Bo Phut which features converted, old Chinese shop houses - Ko Samui is a lively, exciting place that has developed its own style of island paradise while retaining much of its natural beauty
Samui International Airport, one of the world's most beautiful and best designed in tune with its gorgeous natural surroundings, is served by regular flights from Bangkok, Kuala Lumpur, Singapore, Hong Kong as well as a number of cities in China.
Learn Filmmaking with GeniusQuestTM in Ko Samui – A Paradisiacal Experience
With its white beaches, clear seas, waterfalls, spectacular viewpoints, vibrant townships, and beautiful temples, Ko Samui is truly a veritable filmmaking paradise.Of further appeal to students are its affordable accommodation and relatively low cost-of-living.
GeniusQuestTM Film Academy is located in the heart of the island in Bo Phut.Through partnerships with local businesses, in particular, the tourism and hospitality sectors, we are able to provide students with opportunities to create films showcasing Ko Samui's natural beauty, history, folklore, and culture.
GeniusQuestTM offers home and international students the following full-time programs at the Ko Samui Campus:
TQUK Level 5 Diploma in Media Production – Filmmaking Management (RQF)
TQUK Level 4 Diploma in Media Production – Filmmaking Management (RQF)