Diploma in
Diploma in Food and Beverage Management – Restaurant Management
George Brown College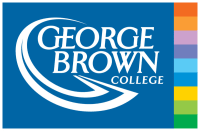 Introduction
GBC's Food and Beverage Management program, you will learn about the exciting and diverse Food and Beverage industry with courses in wine, mixology, entrepreneurship, and strategic restaurant management. Your first year in this program will provide you foundational industry knowledge, by learning and working alongside your peers across all sectors in our School of Hospitality and Tourism Management, referred to as a "common first year approach". In your first year, you will gain knowledge in the areas of hotels, event planning, tourism, and food and beverages through a range of practical and theoretical courses.
During your second year of study, you will apply your understanding of theory through unique learning techniques and invaluable practical experience. You will have the opportunity to:
Take over The Chefs' House, our state-of-the-art restaurant and learning facility, where you will manage all aspects of operations including designing and selling tickets, working with industry partners, performing cost analysis, and designing the food and beverage menu in partnership with our culinary students.
Embark on an educational, virtual adventure via our Restaurant Simulation, where you will revitalize and transform a failing restaurant into a profitable enterprise by using decision-making, management, and financial planning skills.
Your Field Education Options
As part of your fourth semester, you will complete a 14-week industry externship with your choice of a nationwide or international placement. This opportunity will enhance your knowledge with real-world experience and help you start building your network of contacts. Completing the Food and Beverage Management program will make you the kind of multi-talented graduate the local and international food and beverage industry is seeking in today's competitive environment.
Graduates gain the skills required to be progressive leaders within the industry, enriching the experience of food and beverage guests. You will receive industry certifications in food safety, responsible alcohol beverage service, WSET, and first aid (CPR). To better hone your international food and beverage management skills you have the option of participating in an exclusive Experiential Study Tour.
This program allows you to switch into any of our hospitality and tourism management programs by your second year, should your hospitality area of interest change. As well, we know life can be full of unexpected events; should you not be able to complete your final year of study, our common first year model makes you eligible to graduate with a 1-year certificate in Hospitality Services (H101).
Scholarships and Funding
Scholarships for international students at George Brown College are generally in-program awards based on students' academic performance (and other criteria) at George Brown College after the beginning of the academic program.
Curriculum
Required Courses
Semester 1
Semester 2

HOST1146 Leading, Following, and Speaking with Confidence
HOST1085 Principles of Tourism and Hospitality Management
HOST1171 Global Accommodation Industry
HOST1070 Introduction to Catering
HOST1172 Introduction to Wines and Beverage
HOSF 1146 Emergency First Aid and Heartsaver CPR Online
HOST 1068 Smart Serve (online)
HOSF 1145 Sanitation (online)
COMM 1007 College English**
MATH 1102 Math for Hospitality**

ACCT1048 Hospitality Accounting
LAW1017 Introduction to Hospitality Law
HRM1015 HR Management
HOST1174 Remarkable Restaurant Service – An Introduction to the Industry
HOST1175 Global Tourism Geography
HOST1173 Hospitality Marketing and Social Media
HOST1160 Career Preparation
HOST1043 Special Events Planning & Delivery
GSCI1035 Science of Sustainability

Semester 3
Semester 4

HOST1011 Mixology
ACCT2017 Managerial Accounting
HOST1150 Food & Beverage Cost Control
HOST1244 Strategic Restaurant Management
HOSF1037 Dining Room Operations
HOST1199 Entrepreneurship
GNED General Education Elective

HOST 2067 Restaurant Management Simulation (online)
HOST 2132 Industry Externship Placement
GNED General Education Elective
**Based on the results of your placement test, you may be required to take COMM 1000 Introduction to College Communication before progressing to COMM 1007. You may also be required to take MATH 1000 (Math Foundations) before progressing to MATH 1102 (Mathematics for Hospitality). COMM 1000 and MATH 1000 do not count as a course required for graduation, and you will be charged for this extra course.
Program Outcome
The graduate demonstrates the ability to:
Plan, prepare and present quality food and beverage for a variety of hospitality environments.
Deliver accomplished service of food and beverage for a hospitality enterprise.
Support an industry and workplace service culture by adopting a positive attitude and professional decorum, accommodating diverse and special needs, and contributing as a team member.
Deliver customer service and solutions that anticipate, meet, and/or exceed individual expectations, as well as organizational expectations, standards, and objectives.
Use marketing concepts, market research, social networks, sales, and revenue management strategies, relationship management skills, and product knowledge to promote and sell hospitality services, products, and guest experiences.
Apply business and revenue models as well as basic accounting, budgeting, financial, and administration skills to support the effective management and operation of a variety of organizations delivering hospitality services and products.
Comply with relevant organization and workplace systems, processes, policies, standards, legal obligations, and regulations, and apply risk management principles, to support and maintain efficient, safe, secure, accessible, and healthy hospitality operations.
Use appropriate technologies to enhance the quality and delivery of hospitality services, products, and guest experiences and to measure the effectiveness of hospitality operations.
Keep current with hospitality trends and issues, and interdependent relationships in the broader tourism industry sectors to improve work performance and guide career development.
Use leadership, teamwork, conflict, and relationship management skills and tools, as well as knowledge of organizational behavior, labor relations, employment standards, and human rights to contribute to a positive work environment.
Respond to issues and dilemmas arising in the delivery of hospitality services, products and guest experiences by using and promoting ethical behaviour and best practices of corporate social responsibility and environmental sustainability.
Career Opportunities
Your Career
A world of local and international opportunities awaits you when you graduate. Food and Beverage Management professionals may establish their career paths in restaurants, breweries, wineries, resorts, hotels, clubs, and convention centers – to name but a few. Toronto alone has more than 9,000 restaurants and 230 hotels. While many of our graduates will own and/or operate successful food and restaurant operations, other students will choose to specialize in areas such as marketing, sales, human resources, finance, and consulting.
Future Study Options
Earn a diploma and a bachelor's degree. Qualified graduates of our Food and Beverage – Restaurant Management program may be eligible to enter the Honours Bachelor of Business Administration (Hospitality) degree program at George Brown College as an advanced standing student in September or January. You may also choose to start in the spring bridging semester from May to August, continuing into the degree program in September. This educational path requires a minimum grade point average of 3.0 to qualify. Talk to a program coordinator about articulation options.