Diploma in
Diploma - MARKETING ECONOMIST DIHM
IHM Business School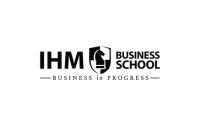 Scholarships
Explore scholarship opportunities to help fund your studies
Introduction
Do you want to qualify as a professional to develop the business? New Marketing Economist DIHM is now an international degree at the university level. You take four semesters and choose your specialization.
Marketing Economist DIHM is an internationally acceptable degree at the university level for those of you who today have, or are entering, a commercial responsibility and want to add the business edge required to take the business into the future.
Take the step to strengthen both your own and the company's competitiveness. To take a degree, you study four semesters in a row or when it suits you. The courses can also be read independently.
In the first semester, you study IHM Business Management. You gain knowledge of business models and business choices, a holistic view of what makes a business successful from a financial, organizational, and marketing perspective.
Before semesters 2 and 3, you choose which two DIHM educations you want to study from these five alternatives.
Business Finance
Growth & Marketing Strategy
Sales & Marketing Management
Project management
Business management
Semester 4: Strategic Business Development The
last semester you will train in methodically driving business development projects around new or existing business opportunities in your business. This business development project will then be a crucial test for your knowledge of professional business development.
Your educational choices for semesters 2 and 3 and when and how you want to complete your further studies are planned in close dialogue with our advisers after your first semester.