Courses in
Competitive Intelligence in Asia
Institute For Asia Strategy And Knowledge (I-ASK)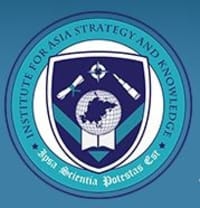 Scholarships
Explore scholarship opportunities to help fund your studies
Introduction
Competitive Intelligence in Asia
Course Overview

In this two-day seminar you will work with one of the world's foremost strategic thinkers to build your competitive intelligence skills and add real value to your company's business performance. The course focuses on a structured approach to collecting, storing and delivering key information for management decision making. It outlines the main components of a competitor intelligence system within a company and shows where competitor intelligence fits in to provide a consolidated picture, which can assist in the development of strategy and provide immediate information for tactical decisions.
Why shall you attend?

Sound marketing decisions rely on the availability of market information in order to develop strategies, to decide on tactics or to measure performance. However in many companies, essential information is not properly collected, analyzed and utilized. This two-day seminar trains you on the newest trends in competitor intelligence to equip you with the tools to transfer market information into crucial strategies that helps your company to stay ahead of your competitors in Asia.
Do you want to
Identify information needs within your organization?
Collect information in the most efficient way (internal and external)?
Convert gathered information into valuable intelligence?
Communicate your findings to senior management and provide hereby a solid basis for corporate strategy decisions?
Build competitor profiles and predict their next moves?
Exploit competitors' weakness and undermine their strengths?
Counter any adverse competitor actions using intelligence?