Courses in
Assessment Only route leading to Qualified Teacher Status Course
Kingston University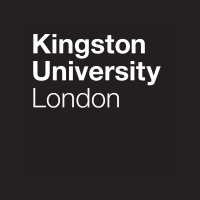 Introduction
Why choose this course?
If you already have significant teaching experience in a UK school and are looking to gain Qualified Teacher Status (QTS) without the need for further training, this Assessment Only (AO) route is ideal. The assessment period can range from 6-12 weeks depending on the individual. After gaining your recommendation for QTS, you will need to complete an induction Early Career Teacher (ECT) year at your supporting school.
You must demonstrate that you are already teaching at either a "good" or "outstanding" level against the Teachers' Standards and be ready to be formally assessed by a university tutor in your school.
Following a successful assessment period, you will be recommended for QTS.
If you have gained your teaching qualification from one of the countries listed below, you may be recognised as a qualified teacher so may not need to undertake the AO route. You will need to apply to the Department for Education for the award of QTS.
USA
Canada
Australia
New Zealand
Reasons to choose Kingston University
Kingston University is an accredited and approved provider of the Assessment Only (AO) route into teaching and works with a number of partnership schools across the South East region.
This course recognises highly competent teaching staff who do not have Qualified Teacher Status
You will have a mentor and receive structured support from your school throughout the assessment route.
Curriculum
What you will study
The Assessment Only route allows you to demonstrate that you already meet all of the standards for QTS without the need for any further training. You will need to present a detailed portfolio of evidence, and your teaching will be assessed in a school by an accredited and approved provider.
Subjects offered:
Primary - early years (ages 3-7)
Primary - general (ages 5-11)
Any secondary subject