Postgraduate Certificate in
Postgraduate Certificate in Early Years Teacher Birth to 5 leading to Early Years Teacher Status (EYTS)
Kingston University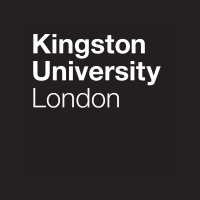 Introduction
Why choose this course?
This employment-based course provides intensive specialist training, covering babies, toddlers and preschool children, to become an early years teacher in one year, with Early Years Teacher Status.
This course will enable you to become an effective, inclusive and evidence-informed teacher. At the heart of our course is a commitment to personalising your journey to Early Years Teacher Status. We'll help you to grow in confidence and competence by providing you with outstanding support as you train.
You'll find a supportive learning environment at the University. This will help you develop a deep understanding of the early year curriculum and acquire a range of teaching methods, based on the latest research in education. We model good teaching as we train you, so you can transfer what you've experienced into your own practice. You will benefit from an additional contrasting placement which will provide you with a breadth of experience in schools, private, voluntary and independent early years sectors.
You'll also benefit from a course that supports you in becoming a research-engaged teacher, who can use evidence to drive improvements in children's learning and well-being. Your PGCE modules form part of our Master of Research in Education, which you can continue with beyond your PGCE year.
Reasons to choose Kingston University
This course is ideal for graduates working in an Early Years setting.
This strongly personalised programme will support you to gain Early Years Teacher Status in one year.
This course is currently fully funded by the government. Your employer will also have funding to enable you to attend classes one day a week and to attend alternative placement experiences.
Scholarships and Funding
Tuition fees are fully funded by the Department for Education.
There is an incentive for employers towards cover release/other costs – currently £7,000.
Who is eligible?
Trainees who meet the relevant general entry requirements may qualify for a funded place (subject to DBS and interview).
Trainees must be UK based and have the right work and study in the UK for at least the duration of their pathway.
Curriculum
What you will study
You will study the Early Years curriculum and teaching methods based on the latest research. Topics include safeguarding, early literacy and maths, forest school and special educational needs and disability (SEND). Personalised support will help you with your study.
Sessions are for one full day a week, usually on a Friday. Placements are in an Early Years setting (minimum 10 days, which may be extended to a minimum of 20 days depending on prior experience) and a Key Stage 1 school experience. You will be fully supported by setting mentors and university tutors.
Modules
Core modules
Professional Practice
The Reflective Teacher
Perspectives on policy, practice and professionalism for teachers
Please note
Optional modules only run if there is enough demand. If we have an insufficient number of students interested in an optional module, that module will not be offered for this course.
Career Opportunities
After you graduate
Roles include early years teaching, management, and running early years setting. The course can lead to a master's: credits from PGCE modules form one-third of our Education MRes.
Positions and Roles:
Class Teacher
Room Leader
SENCo
Child Protection Officer
Health and Safety Officer
Senior Management
EYFS Coordinator
Deputy Manager
Manager
Regional and Local Managers