Associate of Arts in
Associate of Arts - Teacher Education: Pre-Major
Milwaukee Area Technical College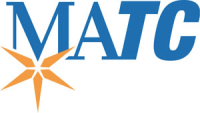 Introduction
Liberal Arts and Sciences Four-Year College Transfer Program
To prepare for a teaching career, this program is designed for students interested in entering K-12 teacher licensing programs at four-year colleges and universities. The program enables you to fulfill the first two years of requirements for a bachelor's degree at MATC. The curriculum includes courses focused on the foundations of urban education.
Some of the colleges and universities that MATC students can transfer to include:
Alverno College
Cardinal Stritch University
Carroll University
Lakeland University
Marquette University
Mount Mary University
UW-Milwaukee
UW-Whitewater
Steps to Success
Complete the MATC admissions process
Enroll in EDF-249 Orientation to Urban Teaching
Full admission to this program requires completion of the following courses with a grade of C or higher: EDF-249, ENG- 201 and MATGEN-110 (or sufficient math placement score)
After you've been admitted to the program, meet with your advisor at least once every semester to select courses
Earn your associate degree through the Teacher Education: Pre-Major at MATC, including four teacher preparation courses
Complete your associate degree with a GPA of 2.5 or higher
Apply to the School of Education at one of the partnering four-year colleges/universities, where you will continue your studies to receive your bachelor's degree in education
After you receive your bachelor's degree, you will be eligible to apply for a Wisconsin teaching license
Program Outcome
The Associate of Arts degree (AA) prepares students with the necessary academic and practical skills to complete a program of general education study and successfully transfer to a four-year college/university or to the workforce. The Associate of Arts requires coursework to prepare students to enter into many different areas of study, emphasizing humanities and social sciences.
Specifically, program learning outcomes for graduates of the AA degree include the following:
Effective Communication - Students will be able to communicate with different audiences by:

Being able to synthesize and organize information for diverse audiences
Actively listening in personal and professional relationships
Reading and comprehending written materials in content areas
This outcome is aligned with MATC's Effective Communication Career Essential.

Information Literacy - Students will possess basic skills to access, evaluate, and use information technology to support academic, community, and career-related interests.
This outcome is aligned with MATC's Technological Competency Career Essential.
Global Awareness - Students will be able to explain cultural differences and their importance, identify global interdependencies, and work productively with cultural differences.
This outcome is aligned with MATC's Global Awareness Career Essential.
Analytical/Critical Thinking - Students will be able to perform analyses of messages, problems, or issues using a logically structured approach such as qualitative, quantitative, scientific, logical, critical or other human reasoning systems.
This outcome is aligned with MATC's Effective Problem Solving Career Essential.
Professionalism - Students will display the behaviors of successful students and pre-professionals, identify the individual behaviors conducive to learning and succeeding in college, and display the abilities to interact successfully in classes, with instructors, other students, and student life personnel.
This outcome is aligned with MATC's Professionalism Career Essential.
Scientific Method - Students will be able to conduct research by planning and implementing an appropriate investigative strategy and synthesize results in an academic document.
This outcome is aligned with MATC's Professionalism Career Essential.
With additional education and work experience, graduates may find employment in a variety of fields and occupations including: Advertising, Art, Counseling, Education, Elementary Education, International Studies, Journalism, Politics, Psychology, Public Relations, Radio/TV/Film, Sales, Social Work/Human Services, Theatre, Translating, etc.
Career Opportunities
Employment of kindergarten, elementary, middle and secondary school teachers throughout the United States is expected to grow, especially in areas where enrollments and/or teacher retirements are increasing.
Possible Careers
Kindergarten Teacher
Elementary School Teacher
Middle School Teacher
High School Teacher
Paraprofessional
Teacher Aide
Curriculum
The curriculum includes four courses in Educational Foundations focused on the historical, cultural, sociological and philosophical foundations of urban education. Students complete observational and participatory experiences with Milwaukee Public Schools.
EDF-249 Orientation to Urban Teaching
EDF-253 Issues in Urban Teaching ‡
EDF-254 Field Experience in Urban K-12 Classrooms ‡
EDF-255 Introduction to Teaching ‡
English/Speech – 9 credits required
ENG-201 English 1 ‡
ENG-202 English 2 ‡
SPEECH-201 Elements of Speech
Social Science – 15 credits required
Mathematics – 6 credits required
Natural Science – 7 credits required
GEOSCI-233 + a lab course
Humanities – 15 credits required
ART-201, MUSIC-205, ENG-207 ‡ (or) SPEECH-212
ENG-220 ‡
+ three more courses
World Languages – 4 credits required
Physical Education – 3 credits required
Elective – 1 credit required
Total Credits 60
‡ Prerequisite required.
Program curriculum requirements are subject to change.
Note: It is important to consult the four-year institution regarding the transferability of your selected courses. Contact an MATC advisor for information.
Current MATC students should consult their Academic Program Plan for specific curriculum requirements.