Associate of Science in
Associate of Science - Economics: Pre-Major
Milwaukee Area Technical College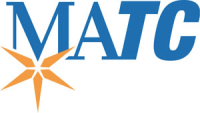 Introduction
Liberal Arts and Sciences Four-Year College Transfer Program
Economic issues affect all of us as consumers, workers, producers, investors, and citizens. The program provides a great foundation and development of necessary analytical, communication, and critical thinking skills that prepare students for careers in research, banking, sales, insurance, private firms, real estate, consulting, government agencies, and nonprofit organizations.
You will benefit from the improvement of economic literacy as you become more competent and confident in making personal and social decisions regarding a variety of economic issues that will come across over a lifetime. The studied subjects will improve comprehension and interpretation of local and worldwide events and issues, and economics knowledge looks attractive to employers. You will build an excellent understanding of a variety of topics, develop financial awareness and build a solid foundation for transferring to a four-year institution for further majoring in economics or a business-related field.
This program provides the first two years of bachelor's degree credit courses that can transfer to four-year colleges and universities. Students who plan to transfer should consult with the four-year college/university regarding specific requirements for a major. Contact an MATC advisor for information.
Program Outcome
The Associate of Science degree (AS) prepares students with the necessary academic and practical skills to complete a program of general education study and successfully transfer to a four-year college/university or to the workforce. The Associate of Science requires coursework to prepare students to enter into many different areas of study, emphasizing the Sciences, Technology, Engineering and Mathematics (STEM) fields.
Specifically, program learning outcomes for graduates of the AS degree include the following:
Effective Communication - In writing, speaking, and listening.
This outcome is aligned with MATC's Effective Communication Career Essential.
Information Literacy - Students will possess basic skills to access, evaluate, and use information technology to support academic, community, and career-related interests.
This outcome is aligned with MATC's Technological Competency Career Essential.
Global Awareness - Students will be able to explain cultural differences and their importance, identify global interdependencies, and work productively with cultural differences.
This outcome is aligned with MATC's Global Awareness Career Essential.
Analytical/Critical Thinking - Students will be able to perform analyses of messages, problems, or issues using a logically structured approach such as qualitative, quantitative, scientific, logical, critical or other human reasoning systems.
This outcome is aligned with MATC's Effective Problem Solving Career Essential.
Professionalism - Students will display the behaviors of successful students and pre-professionals, identify the individual behaviors conducive to learning and succeeding in college, and display the abilities to interact successfully in classes, with instructors, other students, and student life personnel.
This outcome is aligned with MATC's Professionalism Career Essential.
Scientific Method - Students will be able to conduct research by planning and implementing an appropriate investigative strategy and synthesize results in an academic document.
This outcome is aligned with MATC's Professionalism Career Essential.
With additional education and work experience, graduates may find employment in a variety of fields and occupations.
Career Opportunities
Possible Careers
Government Agency Research
Banking
Sales
Insurance
Business Management
Real Estate
Curriculum
English – 6 credits required
ENG-201 English 1 ‡
ENG-202 English 2 ‡
Speech – 3 credits required
SPEECH-201 Elements of Speech
(or) SPEECH-203 Interpersonal Communication
(or) SPEECH-206 Intercultural Communication
Humanities – 6 credits required
Three credits must be in 200-level diversity/ethnic studies courses - see list in Program Plan.
Three credits must be in 200-level courses in the Humanities - see list of courses in Program Plan.
Discuss your course selections with Pathway Advisor.
World/Foreign Language – 4 credits required
Select one 200-level Foreign Language (FLANG) course (or) one year of World Language in high school with a grade of C or higher.
Economics – 18 credits required
ECON-201 and ECON-202; and select 12 additional credits from 200-level Economics (ECON) courses, see Program Plan.
Mathematics – 11 credits required
MATH-201 College Algebra ‡
MATH-211 Survey in Calculus and Analytic Geometry ‡
MATH-260 Basic Statistics ‡
Natural Sciences – 9 credits required
(8 credits must be lab) See list of courses in the Program Plan; discuss your course selections with Pathway Advisor.
Physical Education – 3 credits required
Select any 200-level PHYED course(s).
Total Credits 60
‡ Prerequisite required.
Current MATC students should consult their Academic Program Plan for specific curriculum requirements.
Note: It is important to consult the four-year institution regarding the transferability of your selected courses. Successful completion of this degree requires a grade-point average of 2.0 (C) or higher, with 25% of the credits taken at MATC.