Associate of Arts in
Associate in Arts in Economics for Transfer
Mission College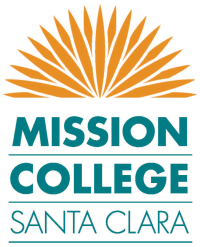 Introduction
The Associate in Arts in Economics for Transfer (AA-T in Economics) provides a clear pathway to a CSU institution for students who plan to transfer and complete a CSU major or baccalaureate degree in Economics.
California Community College students who are awarded an Associate in Arts in Economics for Transfer (AA-T in Economics) are guaranteed admission with junior standing somewhere in the CSU system and given priority admission consideration to their local CSU institution or to a program that is deemed similar to their community college major.
This priority does not guarantee admission to specific majors or institutions.
What is an AA-T
The Associate in Arts for Transfer (AS-T) is intended for students who plan to transfer and complete a bachelor's degree in a similar major at a CSU campus. Students completing these transfer degrees:
will earn an Associate's Degree from Mission College;
are guaranteed admission to a similar major at a campus in the CSU system;
will be prepared to start upper division coursework at the CSU;
and will not have to complete more than 60 units after transfer.
Skills Needed
Logical and Critical Thinking skills
Understand complex issues
Data analysis and understanding of economic data
Using economic reasoning to make decisions
Evidence based approaches to problems
Research skills
Written and spoken communication
Time management
Commercial and cultural awareness
Program Outcome
Students will apply general economic theories and models to describe economic phenomena.
Students will analyze and make predictions about the impact of government intervention. And changing market conditions on consumer and producer behavior and well-being.
Students will generate constructive analysis and creative solutions to real-world issues. By drawing upon relevant data and utilizing suitable economic theories.
Curriculum
To earn this degree, students must meet the following requirements:
Completion of the following major courses with grades of C or P or better;
Completion of 60 CSU-transferable semester units with a grade point average of at least 2.0 and;
Certified completion of either the California State University General Education Breadth pattern (CSU GE-B) or the CSU Intersegmental General Education Transfer Curriculum (CSU IGETC).
Core Courses Required (16-17 units)
ECN 001A ---- Principles of Macroeconomics (3.0 Lecture/1.0 Lab) ---- 4.0
ECN 001B ---- Principles of Microeconomics (3.0 Lecture/1.0 Lab) ---- 4.0
And One Statistics Course
MAT 009 ---- Integrated Statistics II (5.0 Lecture) ---- 5.0
MAT 010 ---- Elementary Statistics (4.0 Lecture) ---- 4.0
MAT 010H ---- Elementary Statistics - Honors (4.0 Lecture) ---- 4.0
And One Calculus Course
MAT 003A ---- Analytic Geometry and Calculus I (5.0 Lecture) ---- 5.0
MAT 003AH ---- Analytic Geometry and Calculus I - Honors (5.0 Lecture) ---- 5.0
MAT 012 ---- Calculus for Business (4.0 Lecture) ---- 4.0
List A - Select one course (3.0 to 5.0 units)
ACC 001A ---- Financial Accounting (4.0 Lecture) ---- 4.0
ACC 001B ---- Managerial Accounting (4.0 Lecture) ---- 4.0
BUS 021 ---- Introduction to Business Computing (3.0 Lecture) ---- 3.0
BUS 078B ---- Business Communications (3.0 Lecture) ---- 3.0
MAT 003B ---- Analytic Geometry and Calculus II (5.0 Lecture) ---- 5.0
List B - Select one course (3.0 to 5.0 units)
Any course not selected from List A or one of the following
ECN 006 ---- The Global Economy (3.0 Lecture) ---- 3.0
MAT 004A ---- Multivariable Calculus (5.0 Lecture) ---- 5.0
MAT 004C ---- Linear Algebra (4.0 Lecture) ---- 4.0
Scholarships and Funding
Scholarships at Mission
Mission College offers a variety of scholarships ranging from $50 to several thousand dollars per year. Eligibility may vary based on fields of study, community and/or college involvement, and/or financial need.
All continuing Mission College and new students, including graduating high school students and transferring students, may apply.
Current Scholarships Available
Mission College 2022-23 General Scholarships Application
New, returning, continuing, or transferring Mission College Scholarship opportunities are available. The 2022-23 MC Scholarship Application-visit the website for more details. The deadline has closed for this year.
NEW Spring 2022 Scholarship Opportunities!
Jim McEntee Legacy Scholarship: Deadline April 30, 2022. Download the application here: 21-22 Jim McEntee Scholarship
American Association of University Woman-AAUW (San Jose Branch Scholarship Application & Opportunity. For more information, visit the website. The deadline to apply is April 15,
NEW Chicana Latina (CLF) Foundation Scholarship
The Chicana Latina Foundation awards scholarships to Latina college students valued at $1500 each. Deadline to Apply: March 31st, 2022
NEW Progress Pride Scholarship!
For the first time, the Mensa Foundation seeks to award our Progress Pride Scholarship: up to two $10,000 scholarships. The scholarship is intended for college-bound, college, or graduate students at U.S. universities who identify as both BIPOC and LGBTQ—and who have demonstrated positive service to the BIPOC and LGBTQ communities.
POINT Foundation Scholarship
The Community College Scholarship Program launched in 2016 and went national in 2017. To be selected for the scholarship, students are evaluated on academic performance and potential, financial need, involvement in school and community, and goals for the future. Deadline to Apply May 3rd.
Mission Promise Program
Mission College is proud to expand our Mission Promise Program to make college more affordable for our new, first-time college students! Eligible students will have their enrollment fees paid for their first two years AND get up to $1,000 to pay for books or other educational expenses.
Dreamer Scholarships
Dreamers: Scholarship opportunity for undocumented and/or DACA recipients
Immigrants Rising Scholarships
Silicon Valley Community Foundation
List of Undergraduate Scholarships
Latinos in Technology (Includes Business and Nursing)
STEM Based
STEM: Science, Technology Engineering & Math (STEM) Scholarship Opportunities. New opportunities are open!
NEW! Lockheed Martin STEM Scholarship.
NEW! Lockheed Martin Vocational Scholarship.
Nordson BUILDS Scholarship Program.
American Society of Mechanical Engineers
Gates Millennium
Hispanic Scholarship Fund
Jack Kent Cooke Foundation
American Institute of Chemical Engineers
Society of Women Engineers
External Scholarships New opportunities!
Additional scholarship resources and links.
pointfoundation.org (LGBTQI+ Scholarship Opportunity)
Progress Pride Scholarship (BIPOC & LGBTQI+ Scholarship Opportunity)
Latinos in Technology (includes Business and Nursing)
Horacio Alger Scholarship (various & Career & Technical Scholarships)
Pivotalnow.org (Foster Youth Scholarship Opportunity)
National League of American Pen Woman (NLAPW) (females only scholarship)

2022 Scholarship Details 2022 NLAPW Application

African American Scholarship Opportunity
African American Scholarship
Lockheed Martin STEM Scholarship
Lockheed Martin Vocational Scholarship
Soroptomist-Live Your Dream Award New!
Live Your Dream Award NEW! (Due Nov. 15)
VAPW Scholarship Application (Vietnamese American Professional Women Association of Silicon Valley Deadline May 1)
Career Opportunities
Jobs in the Field
Commodities broker
Credit analyst
Economic forecaster
Financial adviser
Trust administrator
Broker in securities, exchanges, brokers
Investment banker
Market Research