Summer courses in
International Relations Summer Course
Oxford Summer Courses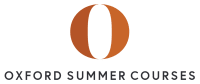 Introduction
Join the International Relations Summer School at Oxford Summer Courses
Develop the skills needed to help our highly interconnected world run smoother. Study International Relations with Oxford Summer Courses and you'll observe people and places to discover how to maintain positive diplomatic relationships between countries and prevent international conflicts.
Absorbing the knowledge of world-class academics at our international relations summer school, you'll build a solid skill set and enhance your ability to collate and analyse data and discuss, negotiate and mediate critical topics surrounding war, peace, trade, and commerce.
Everything you learn is relatable within the wider context too – we always bring our studies back to the real world so you can understand how themes and theories fit in with everyday life and society.
As an International Relations specialist trained at Oxford Summer Courses, you'll open up your career potential with a wide range of avenues in addition to politics, including economics, social systems and cultural roles in society. Where will a course in International Relations take you?
Curriculum
Study International Relations with Oxford Summer Courses and Immerse Yourself in the Summer of a Lifetime
Make the world a better place by gaining in-depth knowledge of International Relations, guided by expert tutors. With growth comes obstacles. Our world is better connected than ever, but with more trade and commerce, migration and Internet advances, the threat of conflict increases. That's why we need students to develop International Relations insight and comprehend these complex interactions, promoting understanding and creating solutions to meet the challenges of today and tomorrow.
Study International Relations with Oxford Summer Courses and you'll learn about power shifts, democracy and how our past interactions have shaped modern-day social constructs. Together, we'll explore various theories for a comprehensive, well-rounded skill set that translates to a range of significant industries. Join our International Relations summer school and unlock your potential.
Oxford Summer Courses International Relations Tutors Are Experts in Their Field
Gain the skills and experience you need to excel with a unique, unparalleled learning experience.
Each week, you'll be able to collaborate with leading academics mirroring the teaching method of the iconic, world-renowned and most respected educational establishments in the UK.
As current and past alumni of top universities, they're highly specialised, recognised and knowledgeable in their chosen fields and can transfer their academic wisdom to you through interactive learning, independent study, seminars, and tutorials, depending on your age group.