Foundation Year in
Foundation Degree in Business - (North Devon)
Petroc College of further & higher education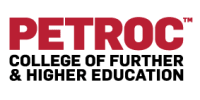 Scholarships
Explore scholarship opportunities to help fund your studies
Introduction
This qualification enables students in full-time or part-time employment to achieve a business degree through flexible study. The course is designed for those who would like to improve their current skills through degree-level study and meet local businesses' employment needs.
This program has been designed to equip you with the skills and knowledge base required to work in your chosen specialism or other graduate opportunities.
Subjects you will study include:
Finance - introduces key aspects of accounting for decision-making purposes. The aim is for students to gain an understanding of the management of finance within an organization.
Economics - introduces students to the national and European business environment and considers a range of economic factors that affect decision making.
Enterprise - covers a range of business start-up concerns, including initial business ideas, researching a market, finance, and legal requirements.
Marketing - introduces the basic principles of marketing and their application in a business context. Students will investigate the principles that underpin the marketing process and how they apply in a business.
Organizational Behaviour - uses a range of theories and managerial approaches to analyze and explain human behavior at work. This module aims to provide students with an understanding of how organizations manage employees to achieve a range of managerial objectives.
Human Resource Management - provides learners with the principles and theories of human resource management. The module will focus on the employer's need for a flexible workforce and the importance of training and staff development.
Corporate Strategy - introduces the theory and practice of strategic planning. The emphasis is on the application of a range of planning models.