Courses in
Course: Astronomy, Geology, Mining Economy and environment in Antofagasta
Universidad Católica del Norte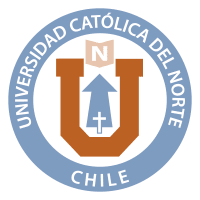 Scholarships
Explore scholarship opportunities to help fund your studies
Introduction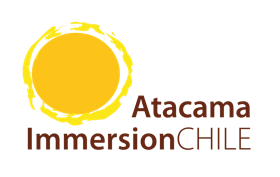 Spanish, Astronomy, Geology and Mining Economy in the North of Chile
Atacama Immersion Chile By Universidad Católica del Norte
Immerse yourself in the driest desert on the planet to experience an amazing learning and travel adventure, through our programs aimed at students or amateurs who want to learn more about Astronomy, Archaeology, Geology among other sciences.
Place: Antofagasta Region, north of Chile
Beginning date: Every month
Duration: 15 days or 30 days
Credits: if required
Description
A significant learning experience in the Atacama Desert, the driest desert in the world. The programs are designed to provide a comprehensive experience, including quality academic learning, activities in the field inserted in the midst of desert landscapes, where visitors can enjoy, share and exchange experiences.
AIChile Team will introduce historical and archaeological sites, natural attractions such as Paranal Observatory, Geological Museums, Huanchaca Ruins, the sculpture 'Mano del Desierto' among other places, in San Pedro de Atacama you can visit The famous and mystic Moon Valley, Lascar Volcano, Geysers.
Our programs are open to any who is interested, students, companies or simply groups of friends who want to acquire this type of experience as a personal goal.
Guided tours, accommodation, meals, support material and more are included in these two wonderful weeks.
Quick Facts
Place: Campus UCN Antofagasta
City: Antofagasta y San Pedro de Atacama
Country: Chile
Program credits: If required
Teaching language: English or Spanish
Academics
Atacama Immersion Chile presents in two weeks or one-month interactive and intensive courses offered by Universidad Católica del Norte professors.
The Program offers courses of Astronomy, Geology, Mining Economics, among others. Having the driest desert in the world and being the capital of copper mining of the world gives us an incomparable advantage.
Astronomy:
this program attempts to introduce the students to the astronomy world from a modern perspective. Through the description of basic concepts that are the basis for the current understanding of the Cosmos. Likewise, key tools of observational astronomy will be taught and practical experiences will be carried out in the field.
Geology:
This program makes possible to study the composition and important aspects of the aridest soil in the world and the morphology of its volcanoes
Mining Economy:
Our participants will study different mining and metallurgical processes used in the copper mining industry from a theoretical and practical perspective through the application of active methodologies, laboratory experiences and field visits to mining sites in the area.
Spanish:
Intensive learning of the second most spoken language in the world where the active participation of the students will be encouraged through oral presentations, debates and teamwork. Textbooks will be used in Spanish that will be complemented with readings, auditions and other activities to increase the lexicon and the observations on grammar.
Accommodation
It is included during the whole program.
Field Visits according to the program:
Museums
Ruinas de Huanchaca
Lascar Volcano Trekking
Tatio Geysers
Visit a Mine