Postgraduate Diploma in
International Studies Program
Universidade Católica Portuguesa - Porto Law School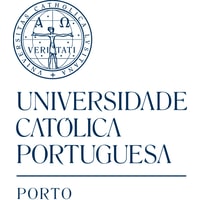 Career Opportunities
The programme is designed to prepare for careers in the Public and Private Sectors: from public administration, diplomatic and consular services, or international organizations, but also third sector entities (mainly NGO's), international or public affairs consultancy or multinational companies.
Curriculum
Teaching Regime
The sessions, which can be taught face-to-face or online, depending on the circumstances (although preference is always given to face-to-face teaching), can be attended by the student entirely online. In this way, the always much desired personal contact between students and teachers will be made possible, but it will allow students who are physically distant or unable to travel to attend this training.
Evaluation Model
Attendance of the complete course with a positive final assessment grant a Postgraduate Certificate, in the case of degree holders, or an Advanced Training Certificate, in the remaining situations. The completion of the complete course without assessment only confers a Declaration of Frequency. In both cases, a minimum attendance of 80% of the teaching hours of the compulsory modules is required.
Program Outcome
The course aims to provide an integrated view and in-depth contact with the set of fundamental matters in the field of Commercial Company Law, in a perspective of traditional and up-to-date analysis, linked to corporate legal practice.
It is intended that the trainees acquire skills that facilitate the resolution of the problems they face in the exercise of their respective professional activities and/or promote the possible continuation of studies in the areas of Law included in the course.
Ideal Students
This training is intended for lawyers, magistrates and jurists in general who, in some way, interact or intend to interact with the business world.