Certificate in
Certificate in Government Financial Management
University of Baltimore, Merrick School of Business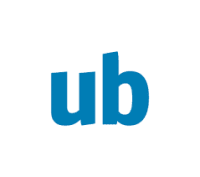 Scholarships
Explore scholarship opportunities to help fund your studies
Introduction
The Graduate Certificate in Government Financial Management is designed primarily for individuals who are interested in careers in government financial reporting, government auditing, and government contracting and budgeting. It also prepares you for the Certified Government Financial Manager and Certified Defense Financial Manager examinations.
Students who want to strengthen their understanding of accounting or individuals seeking to fulfill some of the accounting requirements to sit for the CPA examination, but not wishing to earn a graduate business degree. The certificate courses may satisfy six elective credits in the MBA program or twelve of the prerequisite credits in the M.S. in Accounting and Business Advisory Services program.
Everything you need to know about the Government Financial Management.
Certificate Requirements
To receive a Certificate in Government Financial Management, you must complete 12 credits of coursework and maintain a cumulative GPA of no less than 3.0 for courses taken in the certificate program. The coursework must be completed after you have received a bachelor's degree or equivalent.
Admission Requirements
The following is required for Admission into the Certificate Program:
Application: Complete your application. Questions about the application should be directed to the Office of Graduate and International Admissions (410.837.6565).
Personal Statement: Detail your reasons for seeking a graduate business education, your short-and long-term professional and personal goals, and how you think this graduate program will help you achieve them. Provide any additional information highlighting unique aspects of your candidacy to the Admissions Committee. Please limit statement to one page of text.
Transcripts: Submit two copies of official transcripts from all institutions attended. Applicants to the graduate business certificate programs are required to have a minimum undergraduate GPA of 3.0.
Letters of Recommendation: Provide two letters of recommendation addressing your abilities to successfully complete a graduate business program.
Resume: Provide a current resume detailing employment history (including dates, titles, responsibilities, and community activities.
GMAT: The GMAT is not required for applicants to the graduate business certificate programs.