Courses in
Courses in Finance for non-financial managers
Valettes's Business School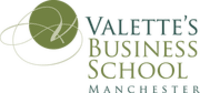 Scholarships
Explore scholarship opportunities to help fund your studies
Introduction
This program is designed for senior and middle managers and board members who may need to develop their financial skills.
The program will cover aspects of business finance that will enable leaders to:
Gain a clear understanding of the nature and purpose of income and expenditure accounts, balance sheets, and cash flow statements;
Focus on the most appropriate information;
Interpret the basic financial measures and the essentials of company accounts and link them to the performance of the business;
Ask the right questions of expert financial colleagues.
The program is delivered over 5 consecutive days by accomplished and experienced academics and practitioners, using a blend of learning and development approaches.