Australian College of Applied Education
Home ›
Australian College of Applied Education
The Australian College of Applied Education (ACAE) previously the Australian School of Tourism and Hotel Management (ASTHM), Australia's first private Hotel School, is a highly respected Registered Training Organisation (RTO) established and owner operated since 1989 in Perth WA. Today ACAE is proud to offer a comprehensive choice of accredited courses to students ranging from; hospitality, cookery, business, management, and accounting. ACAE was awarded the International Training Provider of the Year 2012 at the WA Training Awards and was also a finalist for the WA Small Training Provider of the Year 2012 in addition to being a finalist in the Australian International Training Provider of the Year award in Melbourne.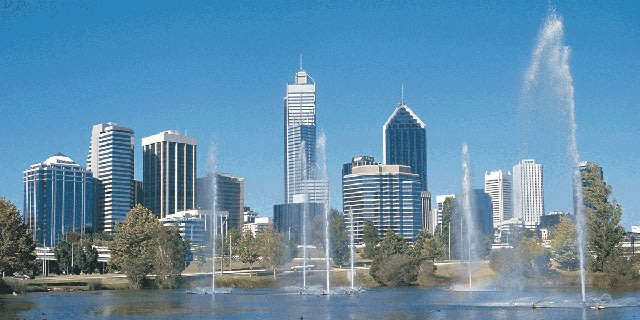 Location
In the heart of Perth's CBD</strong The Australian College of Applied Education is located in Perth City at 641 Wellington Street, Perth (80metres from the Milligan Street intersection and almost directly opposite Perth Arena). Our convenient central city location provides students easy access to public bus and train transport and to a number of closely located carpark facilities. View a map of Perth City. One major advantage of our location is that it provides easy access to the majority of employers who support our students during the Industry Work Placement program contained in each of our courses. Students are able to access the majority of local and international businesses, high profile accounting firms, banks, hotels, restaurants effectively providing access to experience in almost any business to suit our students' individual needs. About Perth, Western Australia Perth is Western Australia's capital city and offers some of the world's best living. Superb weather and a city nestled between the Indian Ocean and the Swan River makes recreation easy for all. Mining and resources, a thriving business culture and close links with Asia make Perth a prosperous and dynamic location. The city hosts a huge community of Australian and international students all happy to be studying in this idyllic place. The Great Outdoors Long, warm summers combined with beautiful beaches, parklands and endless food destinations to create an amazing outdoor lifestyle. Our students have access to incredible shopping, restaurants, cafes, clubs, and nightlife, as well as theatre, music, art galleries, festivals and sports events. Getting Around Perth has an excellent public transport system including river ferries. Our school sits in the heart of the city, just five minutes walk from the central station. The city is also serviced by many international and national airlines.
The ACAE Facilities
Our world-class training facilities include:
17 lecture and tutorial rooms fully equipped with state of the art audio visual equipment
University standard IT and online student Learning Management System (LMS)
Fully equipped training restaurant and bar
Rooms division area & hotel reception with industry standard software and yield management software
2 Computer Laboratories
Comfortable and modern student learning spaces
2 Commercial training kitchens
1 Commercial training patisserie kitchen
Reference library and online library database
Student cafe, The College Cafe
Free Wifi connection in all areas
Wireless printing
Student discounts for purchase of the Microsoft Office Professional Academic software for students (see student services for details)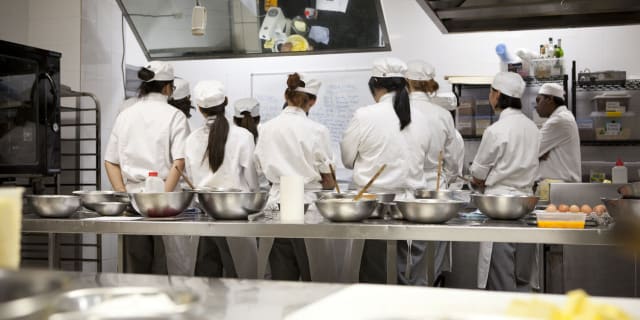 Industry & Education Partners
Industry Partners The Australian College of Applied Education strives to develop strong industry partnerships which enable our staff and vocational course students to engage in current industry issues and ensures that our curriculum remains focused and up to date in accordance with industry trends. Activities with our partners include:
Guest Lecture Program
Professional Development programs for industry staff
Internship Support
Educational Excursion Support
Mystery Guest Programs
Live Case Study opportunities
Many of our Industry Partners will offer our students work placements and apprenticeships through our work placement program. See some of the companies that our students have completed their work placements and apprenticeships with below; Hotels
Parmelia Hilton
Hyatt Hotel
Pan Pacific Hotel
Restaurants
Rockpool
Nobu
Jean Pierre Sancho
The Indiana
The Merrywell
Print Hall
Vineyards and Breweries
Little Creatures
Black Swan Winery
Lamont's
Events Specialists
Creating Events
Perth Convention and Exhibition Centre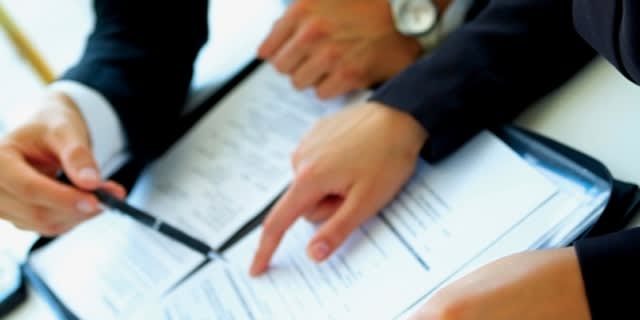 Accreditation & Memberships
The Australian College of Applied Education maintains membership with a comprehensive list of industry and professional associations. Our memberships and active involvement with industry ensure that the learning environment we provide is recognized by the industry as being one of the highest in world standards. ACAE is regulated by the Australian Skills Quality Authority (ASQA) which means our students can have full confidence in the quality and recognition of their qualifications. The Australian Skills Quality Authority (ASQA) is the national regulator for Australia's vocational education and training sector. ASQA regulates courses and training providers to ensure nationally approved quality standards are met. However, ACAE's qualifications go beyond the requirements of ASQA to make sure our students' additional benefits when they study with us. Initiatives such as an Industry Advisory board and organized work placements mean that ACAE students have up-to-date training and relevant work experience upon graduation which makes our graduates highly skilled and sought after. ACAE courses also include a number of value-added benefits to ensure a well-rounded graduate skill set, they are:
writing for business purposes
effective research and referencing
industry guest speakers
More Student Benefits
The School of Tourism and Hotel Management has in November 2004, been accepted as a full member of the prestigious Association of Australian Hotel Schools (AAHS). Association of Australian Hotel Schools (AAHS) members are institutions dedicated to excellence in the field of Hotel and Tourism Management Education. Studying at an AAHS institution will ensure you are well prepared for the challenges and demands of this dynamic Industry. It will also be your first step towards an exciting international career. There are also many exclusive benefits that membership to the AAHS provide to members students including the opportunity for International students to gain a "Graduate Visa" enabling them to work in Australia Full Time for up to 18 months at Supervisory or Junior Management positions. This was formalized by AAHS in an agreement negotiated between the Australian Hotels Association (AHA) and DIMIA on behalf of AAHS member.
Governance
The Australian College of Applied Education (ACAE) founded in 1989 prime objective is to provide high-quality vocational education and training services to local students and communities, international students and corporate clients, whilst always embracing our philosophy of "lifelong learning". ACAE prides itself on its excellent reputation, highly qualified staff, industry partners, current training practices, student support, state of the art facilities and industry placements which overwhelmingly over time have resulted in ACAE having some of the most positive employment outcomes for all graduates of our courses. The Australian College of Applied Education has an appointed Board of Directors, Management Committee, and Industry Advisory Board allowing it to draw on a range of expertise in the training and education industry from within and across our board membership.
Boards and Committees
Board of Directors The Board of Directors are appointed by the Shareholders of Australian College of Applied Education (ACAE) in accordance with the company constitution and bylaws. The board of directors is appointed members who jointly oversee the activities of our organization. In accordance with the constitution, the board of directors is charged with:
governing the organization by establishing broad policies and objectives;
selecting, appointing, supporting and reviewing the performance of the chief executive;
ensuring the availability of adequate financial resources;
approving annual budgets;
accounting to the shareholders for the organization's performance.
Management Committee The Management Committee are appointed by the Board of Directors and are charged with a range of responsibilities including having input to the Strategic Direction of the organization and seeing the visions and strategy being brought to life from an operational perspective. Management Committee Members are appointed for their unique Skill Sets. Management Committee members are active in the day to day running of the college. Industry Advisory Board The Industry Education Advisory Board is a board appointed by ACAE. The board is made up of key industry professionals selected from a broad cross-section of the industry. Board members agree to the following charter;
To provide input to the ACAE on current and future education needs for the Tourism & Hospitality industries
To offer guidance and suggestions on education, research and partnership opportunities
To interact with academic staff to review the Australian College of Applied Education's existing and proposed programs
To represent ACAE to the industry
To act as a "Brains Trust" and resource
To provide input to students on the realities of the industry and future career opportunities
Locations
Perth
Address
641 Wellington Street
Perth 6000
Western Australia
6000
Perth
,
Western Australia
,
Australia