Academy Of Applied Pharmaceutical Sciences (AAPS)
Home ›
Canada ›
Academy Of Applied Pharmaceutical Sciences (AAPS)
AAPS Dean's Message
I am delighted to welcome you to the AAPS website. We, at AAPS, strive to offer our students opportunities to expand their learning experience beyond the classroom while providing them with a variety of ways to explore their interests and passions. AAPS also supports its students with guidance and advice on academic and career opportunities.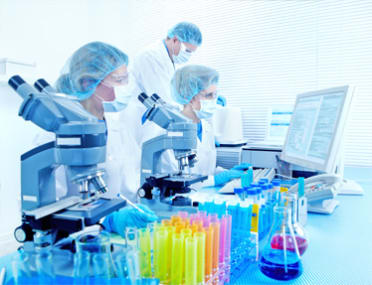 AAPS is a recognized leader in professional development and training in the field of pharmaceutical, biopharmaceutical, medical device, cosmetic, and food . Due to the nature of these industries, AAPS aims to put itself at the forefront of professional development and training by continuously evolving and expanding its programs in an attempt to respond effectively to rapidly changing technologies and workforce demands. It is this method that our programs will prepare you for your future. Here, students can take advantage of intellectual, personal, and professional growth opportunities. Students are able to shape their future with every program that they participate by further expanding their knowledge and with our extraordinary faculty and staff, students can easily chart their course and create the ever so important industry network. We offer a robust academic counseling program through focused one-on-one meetings with myself, the Dean. Furthermore, AAPS offers a faculty-mentoring program to help students connect with the professors and faculty members and explore academic interests and interests outside of the classroom setting. We also have peer-mentoring program to help students build a valuable network and supportive community while students attend AAPS.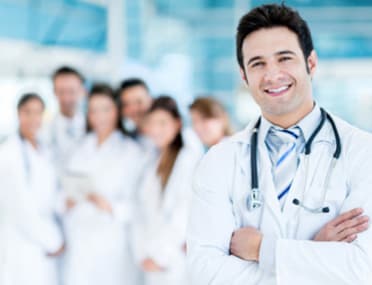 At AAPS, students will join a select group of peers. Those who attend AAPS are men and women from across the globe with diverse backgrounds and proven leadership ability. They are bright, accomplished and ambitious individuals who are seeking to improve their skill set and employment outlook. AAPS is located in Toronto, the financial and cultural centre of Canada, and one of the world's great multicultural cities. This gives us access to the head offices of many organizations and has allowed us to build strong linkages to the pharmaceutical and food community. If you are already part of our community or are interested in joining us, you are very warmly welcomed and I hope that you will visit us. I particularly invite you to take note of our abilities to help student get placed with pharma, food and allied industries. For those who are considering joining AAPS, take some time to explore the program information on our website, visit our campus, and get a career consultation prior to the start of the term. At AAPS we are always interested in hearing from our prospective students. Ask us a question, tell us how we can help you, or come in to see us. You can email us at info@aaps.ca, or call us at 416-502-2277. I look forward to getting to know each of you personally, so please stop by! Best regards, Laleh Bighash Dean of Scientific Affairs AAPS
AAPS Facilities
FULLY EQUIPPED PHARMACEUTICAL LABORATORY The spacious pharmaceutical lab allows students to gain the hands-on experience they need in running laboratory equipment and perform tests on pharmaceutical raw material, in-process material and finished products. The laboratory is equipped with latest audiovisual equipment and fully automated HPLCs running with Empower and Millenium software as well as Dissolution, IR, UV, Auto-Titrators, Karl Fisher, Friability and Hardness Testers. The lab allows plenty of space for students to maximize learning and perform tests independently preparing them for gainful employment with the pharmaceutical industry. ANALYTICAL CHEMISTRY LABORATORY The newly build analytical chemistry lab includes instructional area, instrumentation area, support space, and preparation room storage. Cutting-edge technology encourages hands-on practical experiments and motivates students to incorporate what they have learned into their careers and lives. Special features of the modernized lab will include sample preparation station, wet chemistry testing station, physical chemistry testing station, HPLC, UV, IR, Autotitrators, pH meters,.. Students will be able to use these equipments independently to master instrumental and wet chemistry analysis.
About AAPS Pharmaceutical Training Center
AAPS is registered as a private career college under the private career colleges act, 2005 If you are looking for a college that offers challenging programs in high demand fields, such as Pharmal, Biopharma, healthcare, Food, Medical Devices, Cosmetics, and Environmental AAPS is the place for you. Don't wait for life's rewards to come around – Make it happen by getting the education you need. AAPS is the Canadian premier Life Sciences and Pharmaceutical training college. The school was established in 2003 to address the growing demands by healthcare manufacturers for better prepared and more practically trained applicants. In tailored response, AAPS was designed and made operational by a team of highly experienced industry experts with one mission in mind; to create professional skill development programs that would exceed industry-training standards". Employing only leading industry professionals with decades of experience, AAPS is setting the standard for pharmaceutical, food and healthcare training and career advancement. These experts continually develop and update the diploma programs and certificate courses at AAPS to meet the rigorous demands of the industry. Three state-of-the-art laboratories and modern classroom facilities, combined with ongoing partnerships and course development consultations with employers and regulatory bodies, have helped AAPS reach its unique and highly regarded place in the education and training field. AAPS is among the top rated and most respected college in North America. The close industry relations, well-equipped laboratories, and professional facilities allow AAPS to design and instruct programs that produce well-qualified graduates who are eagerly recruited for professional employment at both entry and advanced levels. AAPS graduates enjoy the highest employment rate in the industry. Come join us today!
Locations
Toronto
Academy Of Applied Pharmaceuticals Sciences (AAPS)
Address
200 Consumers Road, Suite 200 North York,
M2J 4R4
Toronto
,
Ontario
,
Canada