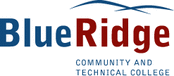 Blue Ridge Community And Technical College
Home ›
USA ›
Blue Ridge Community And Technical College
Blue Ridge Community and Technical College provides our diverse student population with life-changing education, training, and services that drive economic development within the communities we serve. Blue Ridge Community and Technical College is the first choice for higher education that drives career growth and economic development in our region and surrounding communities.
In an environment focused on affordability and achievement, Blue Ridge offers associate degrees, certificates, and certification training in information technology, culinary arts, engineering, liberal arts, business administration, and allied health fields. Our programs are learner-centered and essential to the needs of a fast-paced, global economy. Take the possibility to new heights—ascend the Ridge today.
Locations
Martinsburg
Address
Apple Harvest Drive,13650
25403
Martinsburg
,
West Virginia
,
USA
Programs
Currently no programs to display
Please refine search above, check out our popular categories below or perform a keyword search.
... or simply by choosing your degree: