Choose to be Extraordinary!
Being extraordinary is a choice. It's about connecting scholarly knowledge with practical Life Skills. It's about leading, serving and living a life in balance.
This is what we believe at HPU.
Life Skills
Your degree is not the thing that gets you a job. You will get you a job. HPU is a life accelerator – compressing time and allowing you to amass a lifetime of experience in just four years. You begin your professional careers as soon as you arrive on campus. You graduate ready for the real world. And the real world wants you.
HPU Spirit
High Point University fields 16 Division I teams and competes in the Big South Conference. Hundreds of students also participate in our dynamic, championship-level Club Sports and Intramural Sports teams. Not a player? Join the rowdy section at all events with the student-led cheer squad known as the "Purple Reign".
Squad Goals
With more than 100 student life campus organizations and more than 600 students competing in club and intramural sports, at High Point University, you won't just be asked to question the world around you-you'll be expected to become an active citizen.
Amazing Dorms
Niche.com ranked High Point University with the #1 Best Dorms in America for 2018, and for good reason. At HPU, campus life empowers students by helping them to create a strong sense of self, both in the classroom and in their residential environment.
Values-Based Learning
High Point University is on the John Templeton Foundation list of 100 Colleges in America that Encourage Character Development. It is in our DNA that we graduate learned young people grounded in sound moral decision-making framed with good character.
Growth Mindset
A growth mindset is empowering. Your talents and abilities can be developed through hard work, through learning new strategies and through the help and input from others. High Point University embraces this mindset to help you learn to value progress, not perfection.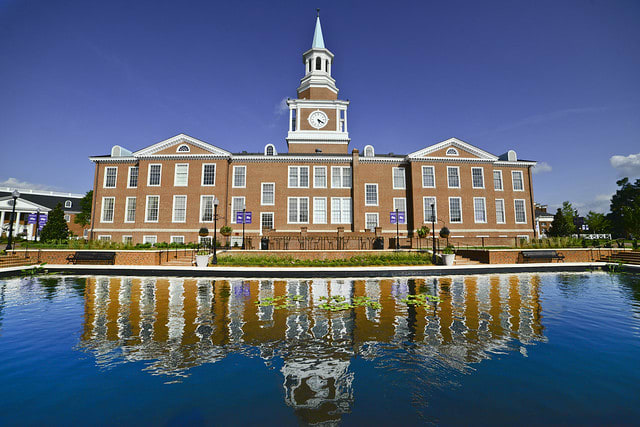 Global Education
Today, employers are looking for more than just a degree; they want well-rounded individuals who have familiarity with diverse cultures, special skills and knowledge of the global marketplace. High Point University students travel abroad for several weeks or for an entire semester to more than 29 countries within 61 study abroad programs.
Think Outside the Lines
Experiential Learning accounts for 25% of the academic hours in each major at High Point University. Students are educated in the classroom, but also outside of the classroom within labs, studios, career shadowing, internships, study abroad, conducting research and in businesses gaining real-world experience within their disciplines.
You Belong Here
Your new journey is calling. Together, you and HPU can turn your life goals into reality. What sets us apart? At HPU, you encounter an extraordinary education in an inspiring environment with caring people.
Programs
This school also offers: