Oxford International English Schools
Home ›
Oxford International English Schools
Welcome to Oxford International, where students have been learning English for over 29 years. We truly believe that whatever your level or learning goals, we have the best course possible to help you make real progress in your language skills.
At our schools in the UK, Canada and the USA, our experienced and dedicated staff are always working to help you make the most of your time with us. Whether through specialist courses, exam preparation or our fantastic social the programme, we believe there is something for everyone.
We are also excited to share success stories from previous students, which we hope will add a little inspiration for what can be achieved after studying with Oxford International. We look forward to meeting you, supporting your journey to success and welcoming you to the family!
Our aim is simple to help you reach your goals
Learn
Gain English language skills in a lively, academic and supportive environment.
Connect
Learn from qualified and dedicated teachers, and make lifelong friends.
Explore
Discover cultures, visit iconic sights and immerse yourself in a new country.
Succeed
Join the Oxford International family and we'll help you master English.
Reach your language goals with Oxford International
For business, life or academic purposes, no matter what your reason is for learning English, we can provide the right tools and support to help you progress.
Once your English programme begins, you will be immersed in a diverse and varied learning environment which will feature a variety of focused lessons, each targeted towards specific areas of English language learning.
Outside the classroom, you will receive additional learning opportunities to ensure you get the most out of your study experience and integrate your language skills in real-world situations.
95% of students say their teachers help improve their English.
91% of students say they have reached their learning goals.
Students gave Oxford International an overall rating of 5.1 out of 6.
How we support your learning
Our programmes have a range of features which help you to make the best possible progress during your course.
Qualified Teachers
All our qualified teachers and staff are chosen for their personal qualities as well as their professional skills. They are dedicated to helping you learn as much as possible throughout your time with us.
Progress Checks
You will have regular language tests that are designed to measure your progress at each stage. These checks allow you to consolidate your knowledge, as well as focus on areas for improvement.
Individual Tutorials
One-to-one tutorial sessions with your teacher are a key part of your programme. The tutorials focus on your requirements and future goals, and exercises can be suggested to aid further progress.
Academic Support*
Access to our teachers means you can discuss areas for improvement as well as any topics you may not have understood in class. You can also ask for further materials to support your individual learning path.
*In the USA and Canada this is known as Study Club.
Online Learning Platform
Available to all students at any time of the day, our online learning platform is a powerful tool which gives you a wealth of material to improve your English in your own time. It contains:
Sample lessons with exercises
Interactive learning activities and tests
Study resources
Dedicated areas for Examination and Business English
Progress tracking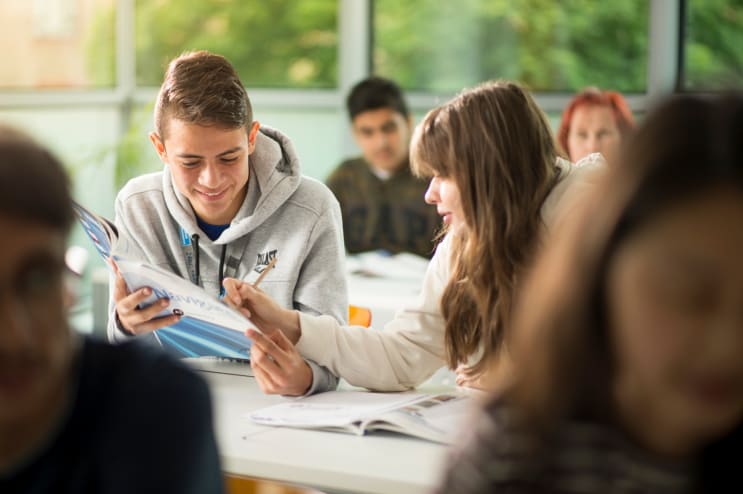 Our staff pride themselves in providing personalised support both inside and outside the classroom
With Oxford International, you'll be part of a unique international community – learning, working and living together to achieve your individual language goals.
Immerse yourself in an amazing new city and make lifelong friends from all over the world
Getting out of the classroom and socialising with your fellow students help improve your command of English and allows you to put your new language skills to the test in the real world. The combination of classroom learning, cultural immersion and making friends in a full-time programme is hugely powerful.
Our activities bring your chosen city to life and unforgettable memories await!
Examples of Activities and Excursions
Seven Sisters
Harry Potter Studios Tour
Niagara Falls
London Eye
Museums
Beach Volleyball & Bonfires
Los Angeles & Las Vegas
Oxford Colleges
CN Tower & Entertainment District Tours
Capilano Suspension Bridge
Skiing & Snowboarding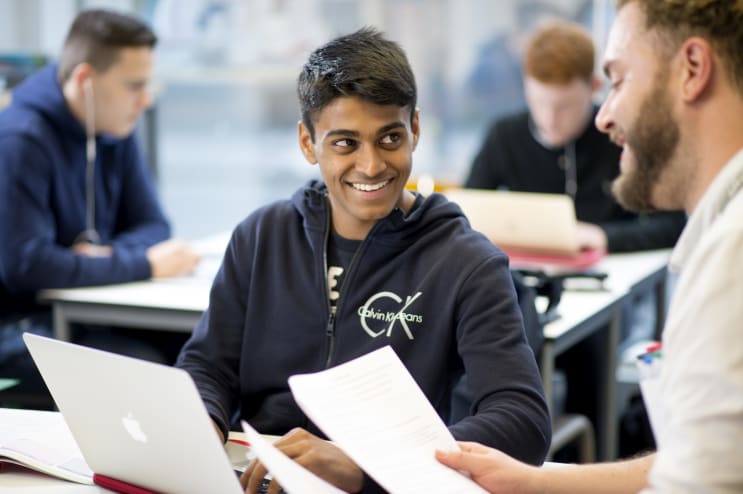 Our Schools
Brighton
Enjoy one of the coolest cities in the UK.
This seaside city boasts pebbled beaches, great views and a thriving arts scene – making it a popular choice for both tourists and students. Located in a traditional Brighton Regency building, our school is right in the heart of the city, surrounded by fashionable shops, cafés and restaurants. The school is just three minutes' walk from the beach and twenty minutes from the train station.
London
Study English in the historic and picturesque Royal Borough of Greenwich in London.
With a view of the River Thames, a Royal Park and some of London's grandest buildings, Greenwich is a uniquely beautiful and peaceful area of London. Our school is located in a modern building close to the historic market, where artisan crafts and antiques sit alongside modern shops and street food from around the globe. All this allows you to become part of a vibrant student community in one of London's most characterful and stimulating areas.
Oxford
Become inspired in this historic city of learning.
Home to the oldest university in the English-speaking world, and known as the "City of Dreaming Spires", Oxford combines classical architecture with a café culture and has inspired students for generations. Our English language school is located in the city centre just a few minutes from shops, cafés, the beautiful river area and other iconic attractions.
Toronto
Explore the rich artistic and cultural heritage of this friendly, cosmopolitan city.
Toronto has all the exciting attractions of a big city with a small-town feel, charming neighbourhoods and welcoming inhabitants. Our campus is located in the heart of the fashionable Queen Street West entertainment district, with great shopping, cinemas, cafés and restaurants all within walking distance.
Vancouver
Study in a modern city surrounded by a spectacular natural landscape.
Vancouver is a world-class waterfront city with an impressive skyline – surrounded by snow-flecked mountains, lush forests, and sandy beaches. Our English language school is located in the heart of downtown Vancouver. The locality has an abundance of shops and restaurants, and students can enjoy spectacular views from nearby Canada Place.
San Diego
Study in the historic heart of this vibrant and exciting Californian coastal city.
With beautiful beaches, world-famous attractions and a sunny climate all year round, San Diego is the perfect choice for students who enjoy the outdoor lifestyle. Our school is located in the historic Gaslamp Quarter – well within walking distance to the waterfront as well as many options for shopping, cinema, food and drink.
Locations
Oxford
Address
Oxford International, 36-37 Pembroke Street
OX1 1BP
Oxford
,
England
,
United Kingdom
London
Address
259 Greenwich
High Road
London
,
England
,
United Kingdom
Brighton
Address
10 Brunswick Place
Brighton
Brighton
,
England
,
United Kingdom
Toronto
Address
111 Peter Street #220
Toronto
,
Ontario
,
Canada
Vancouver
Address
Oxford International, 250-815 W Hastings Street
V6C 1B4
Vancouver
,
British Columbia
,
Canada
San Diego
Address
415 Broadway
San Diego
,
California
,
USA